A Texas cop gets caught pilfering pain pills, a Georgia sheriff's captain gets nailed for trying to frame a woman, and a Louisiana police chief is accused of having sticky fingers. Let's get to it: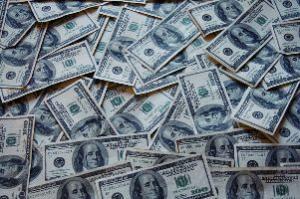 In Canton, Texas,
a Canton police officer was arrested last Thursday
on charges he used his position as an officer to obtain prescription pain pills by fraud. James Melvin Bradshaw, 32, is accused of telling people with pain pill prescriptions that they needed to turn excess pills over to him on at least six different occasions. He now faces six counts of obtaining a controlled substance by misrepresentation. He's looking at up to four years in federal prison on each count.
In Atlanta,
a former Murray County Sheriff's Office captain pleaded guilty last Wednesday
to trying to set up for arrest a woman who had complained about sexual advances by a local judge. Michael Henderson and Murray County Deputy Josh Greeson had been fired in August after a local woman was arrested on meth possession charges in the wake of her complaints against the judge. Henderson had told deputies that a vehicle that fit the description of her car was carrying drugs, and Greeson pulled her over, found the meth, and charged her. An investigation found that the meth was planted in her vehicle, and the charges against her were dropped. Henderson pleaded guilty to obstructing a pending civil rights investigation -- he had lied to investigators looking into the case by denying that he had issued the heads up for the vehicle. The judge who was accused of sexual impropriety in the case has resigned after it was revealed he was also pre-signing warrants for officers to use. Henderson is looking at up to 20 years in federal prison when he is sentenced on May 31.
In Jennings, Louisiana,
a former Jennings police chief pleaded not guilty last Friday
to charges he stole items from the department's evidence room. Johnny Lassiter was arrested in January after an audit of the evidence room found several items missing, including seized drugs. He is charged with theft over $1,500, malfeasance, and obstruction of justice.