Rhode Island became the 14th state to decriminalize the possession of small amounts of marijuana Monday as a law passed last year went into effect. As of now, it is no longer a criminal offense to possess up to an ounce of pot.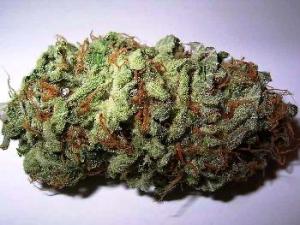 People caught with small amounts now face only a civil citation similar to a traffic ticket and a fine of up to $150. But get caught three times within 18 months and you will be facing a misdemeanor.
People under the age of 18 who are caught will have their parents notified. They could also be required to attend alcohol and drug education courses and perform community service.
Decriminalization legislation was introduced by state Rep. John Edwards in January 2011. It was approved by the legislature the following year and signed into law by Gov. Lincoln Chafee last June. The
Marijuana Policy Project
(MPP) helped shepherd the bill through the legislative process.
"We applaud the legislature and Governor Chafee for answering Rhode Islanders' calls for a more sensible marijuana policy," said Robert Capecchi, MPP deputy director of state polices. "Nobody should be subject to life-altering criminal penalties simply for using a substance that is objectively less harmful than alcohol."