A Virginia prison guard smuggles heroin, a Pennsylvania cop steals and uses it, and a New Jersey cop pays off a prostitute with it, and that's just some of the crooked cop action this week. Let's get to it: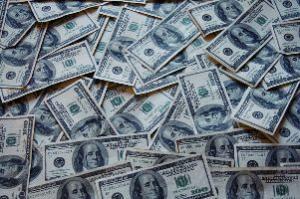 In Camden, New Jersey,
a Camden sheriff's officer is facing possible criminal charges
for trading seized heroin for sex with a prostitute for more than a year. Officer Thomas Smith told investigators the prostitute was a confidential informant and he only gave her cigarettes. He has been offered a deal by prosecutors: plead guilty to a third degree crime and resign, or face more serious official misconduct charges. In a letter received by his attorney, prosecutors said the prostitute told investigators he gave her drugs he was supposed to destroy in an incinerator.
In Monroe, Louisiana,
a former Monroe K-9 officer was arrested last Monday
for stealing methamphetamine that was being used to train his drug dog. Kenneth Johnson, 40, was holding 36 grams of meth when he was arrested. He is charged with theft, malfeasance, and meth possession. He had resigned the previous week after the police chief announced he was under investigation.
In Berwick, Pennsylvania,
a former Berwick police officer was arrested last Friday
on charges he ripped off more than 800 packets of heroin from the evidence locker to support his drug habit. Christian Wilson, 30, faces four counts of theft and one count of possession of drug paraphernalia. Wilson went down after the Berwick Police Special Operations Group got information that he was using and requested the Attorney General's Office take over the investigation. The investigation turned up video surveillance footage of Wilson taking packages of syringes from the station, and when he was interviewed in July, he admitted being strung out. He then gave agents consent to search his home, where they found an empty evidence envelope that at one time contained 831 packages of heroin. Wilson admitted using all the dope himself.
In Little Rock, Arkansas,
a state probation and parole officer was arrested Monday
on charges she accepted money from drug traffickers under her supervision. Roxanne Davis, 38, is accused of accepting payments from a paroled murderer and a man who was on probation for two drug trafficking convictions. In return for the cash, Davis didn't enforce their parole and probation conditions and alerted the probationer to investigators looking into his trafficking activities. Davis went down as part of Operation Delta Blues, which has snared a dozen law enforcement personnel and dozens of others in its investigation of trafficking and corruption in the West Memphis area.
In Newark, New Jersey,
a Paterson police officer was arrested Monday
on charges he conspired to plant drugs on a person and then falsely arrest him. Officer Marmoud Rabboh, 43, allegedly plotted with three other persons to do the dirty deed, and they actually pulled it off in February, falsely arresting an innocent man, with Rabboh pulling him over in his police squad car. But one of the co-conspirators was actually an FBI snitch, and now Rabboh is charged with conspiracy to violate civil rights and with deprivation of civil rights under color of law. The first charge carries s a maximum potential penalty of 10 years in prison and a fine of up to $250,000. The second charge carries a maximum potential penalty of one year in prison and a fine of up to $100,000.
In Richmond, Virginia,
a former federal prison guard was sentenced last Friday
to a year in federal prison for conspiring to smuggle heroin into the Federal Correctional Complex in Petersburg over a three-year period. Former guard Kief Jackson, 49, conspired with an inmate in the prison to smuggle heroin in from 2008 until October 2011. Jackson met with acquaintances of the inmate to obtain heroin on multiple occasions, and after the inmate was released, he provided the heroin directly to Jackson. He went down after the FBI opened an investigation, then stopped him on his way to work last October and found a package of heroin in his vehicle.