California Gov. Jerry Brown Monday signed into law Assembly Bill 472, the "911 Good Samaritan Bill," aimed at reducing fatal drug overdoses by removing the threat of criminal prosecution for people who seek assistance for people suffering from them. California becomes the 10th state to enact such a law since New Mexico led the way back in 2007.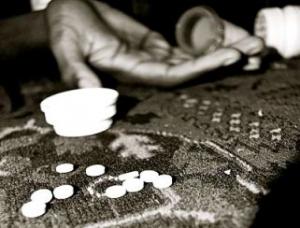 Sponsored by Rep. Tom Ammiano (D-San Francisco), the bill received bipartisan support in the legislature and was cosponsored by the
Drug Policy Alliance
, the
ACLU of California
, and the
Health Officers Association of California
.
"This is a great victory for parents. None of us want our kids overdosing on drugs, but as I told the legislature, I'd rather have my kid around to yell at than attend a funeral," said Ammiano. "The young friends of those who overdose shouldn't hesitate to seek help because they fear arrest. With the Governor's signature, they won't have to."
"This is an incredibly special day for the thousands of California family members who worked so hard and for so long to pass this life-saving bill," said Meghan Ralston, harm reduction manager of the Drug Policy Alliance. "This is just a small first step in reducing the number of fatal overdoses in California, but it's a deeply important one."
Drug overdose deaths are the number one cause of accidental death in California, as in many other states. The new law encourages people to seek emergency health services when they witness an overdose by providing limited protections from charge and prosecution for low-level drug law violations, including possession of small amounts of drugs. Those who sell drugs are not protected under the new law.
"I never go a day without thinking of my son Jeff and I never will," said Denise Cullen, cofounder of
GRASP
(Grief Recovery After a Substance Passing). "Losing a child to a drug overdose is a tragedy in ways I can't explain, but fighting so hard for him and for all the parents just like me, to get this law passed is really the best possible way I can honor him."
"After forty years of the war on drugs, California is finally righting its priorities by putting saving lives ahead of making petty arrests. The message is loud and clear: call for help in case of an overdose. This is an important step toward better drug and public health policies and it will save lives," said Margaret Dooley-Sammuli, senior policy advocate for the ACLU of California.
"The physician Health Officers who provide leadership for public health programs in every county are grateful to Governor Brown for partnering with us on this common sense, no-cost approach to saving lives," said Bruce Pomer, executive director of Health Officers Association of California. "It's urgently needed."
Now the task is to get the word out to those populations where it will do the most good. Advocates from dozens of state and local organizations will be working to do just that, both before the new law goes into effect on January 1, and throughout the following year.