The Murray County, Georgia, scandal keeps unraveling, another prison guard goes down, and a pair of South Texas deputies are going away for awhile. Let's get to it: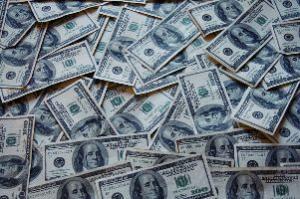 In Spring Place, Georgia,
a Murray County sheriff's deputy was fired last Wednesday
for arresting a woman on drug charges after she refused the sexual advances of a magistrate court judge before whom she was appearing. Deputy Josh Greeson got the boot for pulling over Angela Garmley and charging her with ecstasy possession after she rejected and complained about advances from Chief Magistrate Bryant Cochran. After the Georgia Bureau of Investigation got involved last month, the charges were quickly dropped. Now Cochran has resigned, although he said it was not because of these allegations, and Greeson is gone, but Capt. Michael Henderson, Cochran's cousin is still under investigation and on paid leave. No word yet on any possible criminal charges, which Garmley's attorney is calling for.
In Lost Gap, Mississippi,
a prison guard was arrested last Friday
after being caught bringing drugs into the prison. Elena Lindsey, 26, was employed at the East Mississippi Correctional Facility. She is charged with possession of marijuana and cocaine in a correctional facility. Her bond was set at $20,000.
In Corpus Christi, Texas,
two former Duval County sheriff's deputies pleaded guilty last Thursday
to ripping off 22 pounds of cocaine from a drug supplier. Former deputies Ruben Silva, 35, and Victor Carrillo, 27, conducted a traffic stop using a patrol vehicle while in uniform so the drug dealer would think law enforcement had seized the drugs. They then delivered 13 pounds of the drugs to a third man, who paid them $6,000 for their efforts. They pleaded guilty to conspiracy to distribute cocaine and are looking at from 10 years to life in prison when they are sentenced November 16.