There will be no national "weed pass" for marijuana consumers in the Netherlands. The Associated Press has reported that the new Dutch coalition government has agreed on a provisional governing pact that kills the "weed pass" plan proposed last year by the then-ruling conservatives, but gives cities the option of banning foreigners from the country's famous cannabis cafes.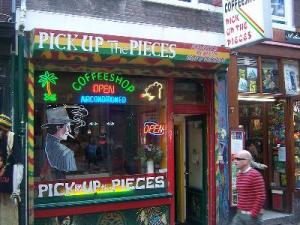 With the "weed pass" proposal, foreigners were to have been banned from the cannabis cafes nationwide as of next year, and Dutch nationals would have been required to register with the state to obtain a permit (the "weed pass") to be able to purchase marijuana at the cafes. The plan had already gone into effect in some border cities.
It was touted as reducing "drug tourism" and associated nuisances in border towns. But since it was put in place in selected border towns, some cannabis cafes have closed in protest, while reports of increased street dealing have been on the increase.
Under the governing pact between left-leaning Labor and the conservative VVD, the government says it wants only Dutch citizens to have access to the cafes, but leaves enforcement up to the cities. The city of Amsterdam, among others, has already rejected the "weed pass" idea, saying it would hurt tourism.
Some cannabis café owners told the AP they are satisfied that the country's policy of pragmatic tolerance toward will remain intact, but others said the proposed deal lacked clarity.