A new YouGov poll conducted for the Huffington Post has found that a whopping 59% of respondents nationwide support legalizing marijuana, with 51% saying they want it legalized, taxed, and regulated, and another 8% saying they it legalized -- period.Only 26% opposed legalization, while another 15% were uncertain.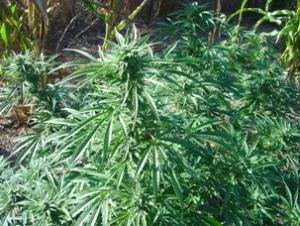 The YouGov results show stronger support for legalization than other polls, most famously a
Gallup poll
that showed support breaking 50% for the first time ever. Other polls in recent months, including ones from
CBS News
and the
Pew Research Center
, had support for legalization at 40% and 45%, respectively.
Some of the polling difference may be the result of the question structure. The YouGov poll gave respondents the option of supporting either legalization with taxation and regulation or without, possibly garnering support from respondents concerned about wide-open legalization.
Another difference is that the YouGov poll was conducted online instead of using live interviewers over the phone. This relatively new polling method used a 1,000-person "sample drawn from YouGov's opt-in online panel that was selected to match the demographics and other characteristics of the adult US population." The poll has a margin of error slightly larger than most other polls, at +/- 4.2%.
Breaking down the demographics, support for taxed and regulated legalization was remarkably consistent across age groups, from a low of 49% among 45-to-64-year-olds to a high of 53% among those 65 and older, with other age groups coming in between. But support for untaxed and unregulated legalization was more age specific, with the highest levels of support coming from the 45-to-64 age group (13%) and those under age 29 (9%).
By political affiliation, 69% of Democrats supported legalization (either regulated and taxed or not), as did 58% of independents and 47% of Republicans. That latter figure is higher than the figure for Republicans who opposed legalization (44%).
Only 38% of respondents said they had used marijuana, although another 8% refused to answer.
Somewhat surprisingly, support for medical marijuana was only slightly higher than support for legalization, with some 64% saying they supported it and 23% saying they were opposed.
Whether the YouGov poll is an outlier because of its relatively new polling methods remains to be seen, but it appears to be yet another in an increasingly long line of polls showing support for marijuana legalization trending upward.