A St. Louis cop is headed for federal prison for re-selling seized pot, a Camden cop is heading there, too, for running amok in the drug war, a Miami cop awaits sentencing for transporting what he thought was cocaine, and a Baltimore jail guard gets popped for smuggling weed and psychedelics into the jail. Let's get to it: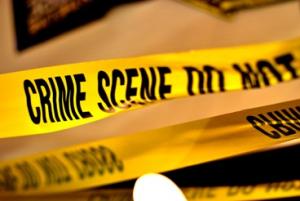 In Baltimore,
a Baltimore jail guard was arrested last Friday
on charges he was smuggling drugs into Central Booking. Guard Michael McCain, 44, was indicted on eight drug counts, including possession with intent to distribute marijuana and 5-methoxy-diisopropyltryptamine, better known as "Foxy Methoxy," a psychedelic.
In Miami,
a Miami-Dade police officer was convicted last Wednesday
of helping to transport shipments of what he thought was cocaine on behalf of a man he believed was a South Beach club manager, but who instead turned out to be an undercover FBI agent. Officer Daniel Mack was convicted of conspiracy to possess and distribute multiple kilos of cocaine and using a firearm in the commission of a crime. He is looking at 15-to-life when he is sentenced in December. Mack was convicted along with two other men of transporting 19 kilos of what they thought was cocaine from Miami Beach to Aventura. They were paid $25,000 for their efforts. Mack had been suspended without pay pending trial; he will now be fired.
In Camden, New Jersey,
a former Camden police officer was sentenced last Wednesday
to 20 months in federal prison for stealing money during drug raids, illegally searching homes, planting evidence, and lying in court. He copped to conspiracy and deprivation of civil rights. Kevin Parry, 32, was one of four Camden police officers arrested on corruption charges in 2010. He got a reduced sentence because he testified in the trial of one of the others. Two of the others also pleaded guilty and are now doing time, while a third awaits sentencing. Camden County prosecutors dropped the charges in 210 cases in which the quartet was involved.
In St. Louis,
a former St. Louis police officer was sentenced Monday
to five years in federal prison for seizing marijuana, then working with his brother to sell it on the streets. Larry Davis, 46, was a supervisory agent for a unit doing drug investigations, and he admitted seizing packages containing marijuana from delivery businesses, then selling the weed. His brother also got federal prison time, but only a year.