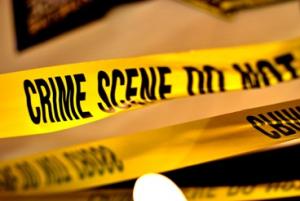 A Morgan City, Louisiana, man was killed last Wednesday when he got into a fatal car crash while attempting to flee deputies doing a narcotics investigation. Irvian Singleton, 44, becomes
the 50th person to die so far this year in domestic drug law enforcement operations
.
According to the Louisiana State Police
, Singleton was fleeing from St. Mary Parish deputies who were attempting to stop him for a drug investigation. His car crossed the center line as he fled from pursuing deputies, and he struck another vehicle, which flipped his car over. Singleton, who was not wearing a seat belt, was pronounced dead at the scene. The other driver was hospitalized with non-life threatening injuries.


According to the St. Mary Parish Sheriff's Department
, members of the Narcotics Division suspected Singleton had drugs in the vehicle when he drove away.
"It is believed right now that the suspect did possibly have narcotics in that vehicle," the sheriff's department said. "So, as a result, we actually have a dual investigation that's taking place right now with the state police as well as the sheriff's department."