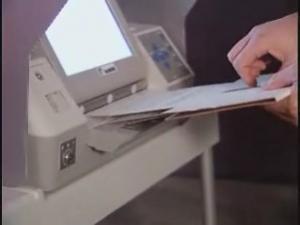 Just over a month out, medical marijuana and marijuana legalization initiative campaigns are heating up.
Arkansas
See our feature article this week on the Arkansas initiative and its prospects
here
.
California
All was quiet on the Proposition 36 three-strikes initiative front.
Colorado
Last Thursday,
a group of armed forces veterans came out for Amendment 64
. The group, Veterans for 64, was formed after the state denied a plea to add post-traumatic stress disorder (PTSD) to its list of ailments for which medical marijuana can be used. "The state's failure to act is an effective denial of this compassionate petition," said Vietnam veteran Bob Wiley. "Our only option is to support Amendment 64, which will ensure that Coloradans 21 and older who suffer from PTSD will no longer be subject to arrest and prosecution for using marijuana."
Also last Thursday,
a study found that one in 20 Colorado arrests are marijuana-related
. The study, conducted by the Colorado Center on Law and Policy for the Drug Policy Alliance found that police forces in the state spend about 4.7% of their budgets enforcing marijuana prohibition, the courts spend 7%, and the corrections system spends 2%. All told, the study concludes that legalizing small amounts of marijuana will save Colorado taxpayers $12 million a year in the beginning and up to $40 million a year in later years.
On Tuesday,
Republican state Sen. Shawn Mitchell endorsed Amendment 64
. "It's clear the war on drugs isn't working, and we need to try different approaches to this in society," said Mitchell, who has long had a libertarian-style view of drug use, based in part on his own family's experience. "Watching a brother battle addiction has made me question the worth of legal penalties," he said. He joined former US Rep. Tom Tancredo and a handful of other Republican supporters organized by the
Republican Liberty Caucus
at a rally at the capitol that day.
On Wednesday,
the Amendment 64 campaign released a new TV ad
arguing that money from marijuana sales should go to Colorado schools, not Mexican drug cartels. "We all know where the money from non-medical marijuana sales is currently going," the narrator says as dollar signs cascade down from Colorado and into Mexico. "It doesn't need to be that way. If we pass Amendment 64, Colorado businesses would profit and tax revenues would pay for public services and the reconstruction of our schools. Let's vote for the good guys and against the bad guys -- let's have marijuana tax money go to our schools rather than criminals in Mexico."
Massachusetts
On Wednesday,
opponents of Question 3 gathered in Somerville to discuss the measure
. Some 20 people, including Somerville Police Chief Thomas Pasquarello, gathered for a talk by Cory Mashburn, Director of the Somerville Office of Prevention, part of the Somerville Health Department. Dispensaries will resemble "candy stores or a 7-11," he told the small crowd.
Montana
All was quiet on the I-124 front.
Oregon
Last Thursday,
the Yes on 80 campaign criticized a raid on a major medical marijuana provider
. The campaign addressed that day's raid on the Human Collective in Tigard, saying "prohibition is the problem, regulation is the solution."
On Wednesday,
the Associated Press reported on money problems for Measure 80
. The campaign had only $1,800 in the bank, the AP reported, citing potential large donors' doubts about the measure's ability to win and skepticism about the measure's main backer, Paul Stanford. The measure is trailing in the polls.
Washington
On Sunday,
the Columbian (Vancouver, WA) endorsed I-502
.
As of Monday,
the I-502 campaign had raised $4 million
, including $670,000 donated last week by Progressive Insurance founder Peter Lewis, who has now thrown in a total of $1.55 million. The campaign used some of that money for a $700,000 TV ad buy for use in the final week before the election.
Also on Monday, the campaign won the endorsement of King County Sheriff Steve Strachan, who is running for re-election. "I think the current situation is bad for the rule of law, bad for the criminal justice system and and it sends a bad message to our kids," he said. Strachan's opponent, longtime Sheriff's spokesman John Urquhart, previously endorsed I-502.
On Tuesday,
the Spokane Spokesman-Review endorsed I-502
.
On Wednesday,
Republican US Senate hopeful Michael Baumgartner endorsed I-502
, giving the campaign one of its highest-profile Republican supporters yet. He is running a long-shot bid to defeat Democratic US Sen. Maria Cantwell. I-502 is "taking a different approach to a very expensive drug war, and potentially a better approach," Baumgartner said. "They've checked all the boxes as far as what you would want to see happen in terms of provisions to keep it away from children and limiting access in the public space. I've just been impressed with the initiative and the people running it."
(This article was published by StoptheDrugWar.org's lobbying arm, the Drug Reform Coordination Network, which also shares the cost of maintaining this web site. DRCNet Foundation takes no positions on candidates for public office, in compliance with section 501(c)(3) of the Internal Revenue Code, and does not pay for reporting that could be interpreted or misinterpreted as doing so.)