A CBS News poll released late last week has support for marijuana legalization at an all-time high, with as many Americans now saying it should be legal as saying it should not. Some 47% of respondents said it should be legal, while another 47% were opposed.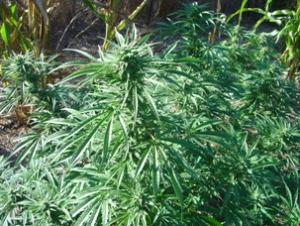 This poll marks the first time a CBS News poll has shown as much support for legalization as there is opposition. And the number favoring legalization has climbed two points since CBS last asked the question in September, while the number opposing it has declined by two points.
The poll is in line with a growing number of polls in the last couple of years that show marijuana legalization hovering on the cusp of majority support. A Gallup poll last year had support at 50%, while an Angus-Reid poll last week had support at 54%.
And in what could be a warning signal to Washington, the poll found that 59% thought states should determine whether marijuana should be legal, while only 34% thought the federal government should.
Pot legalization had majority support among independents (55%) and Democrats (51%), but not Republicans (27%). It had majority support among young people (18-to-29, 54%; 30-to-44, 53%), but not among the middle aged (46%) or those 65 and older (30%). The poll did not provide a breakdown by gender.
The poll also found overwhelming support for medical marijuana (83%), even though only 29% thought most medical marijuana "is being used to alleviate suffering from serious illnesses."
The poll was conducted November 16-19 with 1,100 respondents using both land lines and cell phones. The margin of error is +/- 3.1%.