May 18, 1971: Tapes released years later reveal that sometime between 12:16pm and 12:35pm, President Nixon says to entertainer Art Linkletter, "... radical demonstrators that were here... two weeks ago... They're all on drugs, virtually all."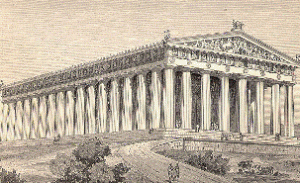 May 19, 1988: Carlos Lehder is convicted of drug smuggling and sentenced to life in prison without parole, plus an additional 135 years. He had been captured by the Colombian National Police at a safe house owned by Pablo Escobar and extradited to the US.
May 20, 1991: The domestic heroin seizure record is set (still in effect today) -- 1,071 pounds in Oakland, California.
May 20, 1997: Eighteen year-old Esequiel Hernandez, Jr., of Redford, Texas, becomes the first American to be killed on American soil by US soldiers in peacetime when he is shot on his own property by camouflaged Marines involved in a Joint Task Force-6 border drug interdiction operation. No drugs are found. Hernandez had never been suspected of or arrested for any criminal or drug-related activity.
May 22, 1997: Milwaukee, Wisconsin, Mayor John Norquist signs a measure into law decriminalizing first time possession of small amounts of marijuana after the proposal squeaks by the city council.
May 23, 2000: Eighty-five US troops arrive in Guatemala to participate in the two-week-long "Operation Maya Jaguar," intended to provide training for Guatemalan police, to carry out seizures of illegal drug shipments, and to facilitate joint counternarcotics operations.
May 17, 2001: Canada's House of Commons passes a unanimous motion to create a committee to examine the issue of non-medical drugs in Canada. Members of all five parties say they intend to discuss legalization, or at least decriminalization, of marijuana as part of a sweeping look at the country's drug strategy.
May 21, 2001: Geraldine Fijneman, head of the Amsterdam branch of the ayahuasca-using Santo Daime church, is acquitted by a Dutch court. Fijneman had owned, transported and distributed a DMT-containing substance, but the court ruled that her constitutional right to Freedom of Religion must be respected.
May 22, 2003: Maryland becomes the ninth state to relax restrictions on medicinal marijuana use for seriously ill patients when Governor Robert L. Ehrlich, Jr. signs a bill reducing the maximum penalty to a $100 fine. The law goes into effect on October 1. Ehrlich, the first Republican governor to sign a bill relaxing penalties for medicinal use of marijuana, signs the measure despite pressure from the Bush administration to veto it.