In an Oregon primary election where medical marijuana was a prominent campaign issue, former judge and ally of the state's medical marijuana community Ellen Rosenblum came from behind to decisively defeat former interim US Attorney Dwight Holton Tuesday in the campaign for the Democratic Party's nominee for state attorney general.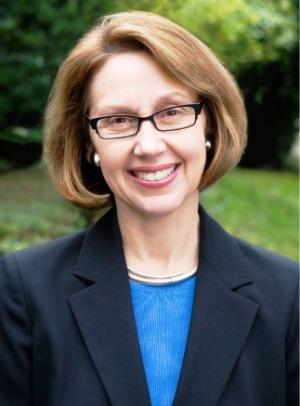 Drug reformers who aided the Rosenblum campaign said as election results came in that they showed attacking medical marijuana patients and their distribution systems was "not a smart political move."
"As attorney general, I will make marijuana enforcement a low priority, and protect the rights of medical marijuana patients," Rosenblum says on her
campaign website
.
According to the Oregon Secretary of State's
unofficial election results Tuesday evening
, with 100% of the vote counted, Rosenblum had won with 63% of the vote, compared to 37% for Holton.
The winner of the Democratic Party nod is almost certain to be the next state attorney general. The Republicans didn't even field a candidate for the post, and in a primary where the Democratic attorney general race attracted more than 183,000 voters, the Republican non-race attracted fewer than 9,000 write-in votes.
Holton was an early favorite in the race and had the support of law enforcement constituencies, but aroused the ire of medical marijuana supporters for his actions as interim US Attorney last year, when he oversaw several raids against medical marijuana providers and sent out letters threatening asset forfeiture to other providers and their landlords. It didn't help when he called the the
Oregon Medical Marijuana Program
"a train wreck" during the campaign and pledged to work with Republican legislators to "fix" it.
The state's medical marijuana and marijuana legalization advocates mobilized to defeat Holton and encourage support for Rosenblum. But national drug reform activists, heartened by the grass roots response and emboldened by the opportunity to inflict a political price on those participating in the federal crackdown on medical marijuana distribution, mobilized as well.
Through its lobbying and campaign arm, Drug Policy Action, the
Drug Policy Alliance
kicked in $100,000 in donations to the Rosenblum campaign and
Citizens for Sensible Law Enforcement
(CSLE), which, among other things, launched a series of radio ads against Holton. CSLE is also the group behind the
I-24 marijuana legalization initiative
, one of two Oregon legalization initiatives edging very close to making the November ballot.
DPA ally and deep-pocketed drug reform donor John Sperling, founder of the University of Phoenix, also contributed $100,000 to the Rosenblum campaign.
DPA and Oregon medical marijuana advocates were quick to claim the election result showed there was a price to be paid for going against the drug reform tide. It was a message they wanted both prosecutors and the Obama administration to hear.
"Dwight Holton's defeat in the Oregon Attorney General's race should be taken as a clear and unambiguous message to US Attorneys around the country and to the national Democratic leadership that attacking state-approved medical marijuana programs is not a smart political move," said Jill Harris, managing director of strategic initiatives for Drug Policy Action, and a native of Eugene.
"Medical marijuana has overwhelming public support -- it is now legal in 16 US states and the District of Columbia, and national polls have consistently shown support in the 70-80% range for well over a decade. Drug war rhetoric and tactics will not be tolerated, and organizations like Drug Policy Action will be there to defend patients' rights to safely access the medicine they need," she said in a Tuesday night statement.
No Oregon groups have yet released any statements, but there was much joy on their list serves Tuesday night. "I hope that law enforcement is paying attention as well," said one poster. "As this just goes to show that Oregon is sick of them wasting their resources on marijuana."
(This article was published by StoptheDrugWar.org's lobbying arm, the Drug Reform Coordination Network, which also shares the cost of maintaining this web site. DRCNet Foundation takes no positions on candidates for public office, in compliance with section 501(c)(3) of the Internal Revenue Code, and does not pay for reporting that could be interpreted or misinterpreted as doing so.)