The third time wasn't the charm for Colorado legislators trying to pass a "per se" drugged driving bill aimed directly at marijuana users. The bill died last year in the Senate, it died this year in the House, and on Tuesday, it died once again after Gov. John Hickenlooper (D) brought it back for consideration during a short-lived special session he called to deal with unfinished business.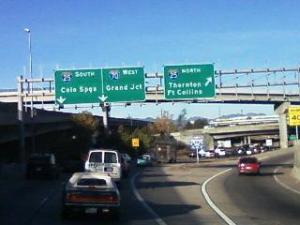 The bill,
House Bill 12S-1005
, would have mandated that anyone found driving with more than five nanograms of THC per milliliter of blood was presumed to be guilty of driving while impaired. Prosecutors would have needed no other evidence of actual impairment to win a conviction.
The bill failed by a single vote in the Senate Tuesday, with senators split 17-17 on the measure. The bill had already won approval earlier in the day in the House.
The bill was opposed by medical and recreational marijuana advocates and some members of the state legislature, even some Republicans, who argued that it unfairly targeted pot users with a scientifically uncertain measure of impairment.
"I don't think it'll make our roads any safer," said Sen. Pat Steadman (D-Denver).
Once again, only one vote made the difference. Will the legislature now give up on its quest to criminalize marijuana users who drive? We'll have to check back next year.