The national battle over medical marijuana is heating up, Connecticut is about to become the 17th medical marijuana state, and state and local battles continue. And so do the DEA raids. Busy, busy, busy. Let's get to it: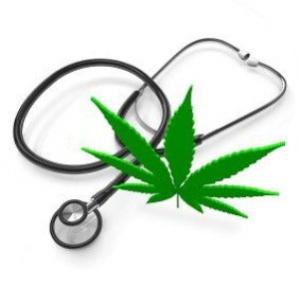 National
Last Wednesday,
House Minority Leader Nancy Pelosi criticized the federal crackdown on medical marijuana
. Listening to her home town constituents, the San Francisco representative called on the administration to back off from the raids and prosecutions. In doing so, she joined the San Francisco and Alameda County Democratic Party organizations, and various state and local elected officials.
Last Saturday,
34 groups opposing medical marijuana sent a letter to President Obama
urging him to "continue to enforce federal drug laws in states that allow 'medical marijuana.'" The effort was organized by the Community Anti-Drug Coalitions of America and the signees were mostly law enforcement, treatment industry, and community anti-drug groups.
This week, drug reform and medical marijuana advocacy groups mobilized in support of an amendment to the Justice Department appropriations bill that would cut funding for the agency's offensive against medical marijuana. The amendment failed on a voice vote Wednesday night.
California
Last Tuesday,
the Milpitas city council voted to reaffirm its ban on dispensaries
. City leaders had been considering allowing them in order to create tax revenues, but decided to hold off pending clarification of state laws by the Supreme Court.
Also last Tuesday,
Yuba County adopted a medical marijuana nuisance ordinance
on a 4-1 vote by the board of supervisors. The ordinance creates limits on how big a space people with valid medical marijuana cards could use to grow plants, depending on the size of the parcel. Earlier, there were loud objections about the 100 square foot limit on grows on parcels of less than an acre. Growers are threatening a lawsuit.
Last Wednesday,
the DEA raided a Santa Barbara dispensary
. The raiders hit Pacific Coast Collective, but no arrests were made. A sign posted on the door that same day read: "Due to a raid by the federal government, we will be closed until further notice. We are sorry for any inconvenience this has caused."
Also last Wednesday,
the LAPD raided an Eagle Rock dispensary
. The American Eagle Collective was hit and police on the scene said it would be permanently shut down. The collective is one of more than two dozen that are being sued by the city of Los Angeles for allegedly violating city zoning laws. Two other Eagle Rock dispensaries have been sued for operating within 600 feet of a school. The city plans to seek a preliminary injunction against American Eagle on May 31.
Last Thursday,
the DEA and local police hit a medical marijuana grow in Santa Barbara
. It was part of a declared war on dispensaries in the county by federal prosecutors. "All known marijuana stores in Santa Barbara County are now the subject of federal enforcement actions," according to a statement from the US Attorney's Office. The feds also filed three asset forfeiture lawsuits, two against dispensaries and one against the grow up.
Last Friday,
the DEA raided a Glendora dispensary
. The raiders hit the Glendora Healing Clinic and arrested two customers on outstanding warrants. Agents seized money and marijuana, but did not arrest the operators. The dispensary had only been open a few weeks.
Also last Friday,
Vallejo police raided their fifth dispensary since February
. They hit Nature's Love and arrested at least one person. The identity of the man taken into custody Friday, and if anything was seized from the dispensary was not immediately known.
On Tuesday,
protestors picketed the Garden Grove city council
over the city's recent talks with federal authorities about helping them crack down on dispensaries. They also gave council members an earful once the meeting got underway.
Also on Tuesday,
Tulare County amended its code enforcement measures for medical grows
. Now, for the first time, the county can use administrative code enforcement proceedings that could lead to a series of penalties that include $100-a-day fines for each violation of the county's medical marijuana ordinance.The ordinance specifies where medical marijuana can be grown and distributed, along with other requirements, which include requiring the plants be grown in enclosed buildings with security.
Also on Tuesday,
the Palm Springs city council approved a fourth dispensary
. Three permitted dispensaries already operate in the city, as do at least a half dozen unlicensed ones, clustered in an area known as "Little Amsterdam."
Also on Tuesday,
Nevada County approved marijuana cultivation ordinances
on a 4-1 vote of the board of supervisors. The ordinances limit cultivation to 100 square feet in parcels smaller than two acres, 300 square feet in parcels smaller than five acres, 400 square feet in parcels less than 10 acres, and 600 square feet in parcels smaller than 20 acres. Unhappy residents shouted that supervisors should be voted out, and growers are threatening a lawsuit over the restrictions.
Also on Tuesday,
the Vallejo city council retreated from plans to regulate dispensaries
. They cited uncertainty under state law and fears of federal prosecution if they regulate. Residents accused the council of cowardice, but the council was not swayed.
Also on Tuesday,
Lake County came out against a June ballot measure
that would give "right to farm" privileges to medical marijuana growers. The board of supervisors voted to oppose Measure D, which would also allow medical pot growers to cultivate up to 12 mature plants in residential backyards of less than a half acre outside of city limits in Lake County. More plants could be grown on larger parcels, with a maximum of 84 plants allowed on properties that are seven acres or more. The ballot measure is opposed by county and police officials, the local Sierra Club, the Chamber of Commerce and state and local farm bureaus. Opponents say it will lower property values and increase pot-related crime.
Colorado
On Monday,
a Denver attorney reported she had lost her liability insurance
because part of her practice involves representing medical-marijuana businesses. Ann Toney's insurance company, Hanover Insurance Group, explained that her practice "does not meet current underwriting guidelines because of the following risk factors: Area of practice involving medical marijuana." This is believed to be the first time in the nation an attorney has lost her insurance because of doing medical marijuana-related work.
Also on Monday,
25 more dispensaries were ordered to close by federal prosecutors
. All of the targeted dispensaries are within 1,000 feet of schools, which does not violate Colorado law, but which federal prosecutors are using as an arbitrary benchmark for targeting them.
On Wednesday,
the state legislature adjourned without passing a drugged driving bill
that would have criminalized drivers solely on the basis of having five nanograms or more of THC per milliliter of blood in their systems. The bill had passed the Senate, but didn't get a floor vote in the House.
Connecticut
Last Saturday,
the state Senate approved a medical marijuana bill
. The measure had already passed the House, and Gov. Dan Malloy (D) has already said he will sign it. Connecticut will become the 17th medical marijuana state.
Iowa
On Sunday,
news came that three out of four state Democratic district platforms support medical marijuana
.
Michigan
Last Thursday,
the House passed a package of four medical marijuana bills
that advocates don't think very much of. The
Marijuana Policy Project
said it is "opposed to the package because of concerns that the bills would compromise patients' privacy and subject medical marijuana to more onerous restrictions than those that apply to more dangerous prescribed narcotics." It is urging supporters to voice their objections to House bills 4834, 4851, and 4856.
Montana
On Monday,
advocates suing to repeal Montana's restrictive medical marijuana law said they need more donations to continue
. The Montana Cannabis Industry Association said the case has cost about $150,000 and it needs another $100,000 to take the case to the state Supreme Court.
Also on Monday,
the number of medical marijuana patients had dropped below 11,000
, continuing a steep decline since the number of card-holders peaked at more than 31,000 at the end of last May. The number of providers has also declined by more than 90%, to slightly more than 400. This in the wake of a federal crackdown and the state legislature passing very restrictive legislation.
Rhode Island
On Wednesday,
the state Senate approved a compromise dispensary bill
. It would restrict dispensaries to 1,500 ounces of usable marijuana at one time and limit cultivation to 150 plants. Patients and caregivers would be able to sell their excess to the dispensaries. The bill now must be approved by the House. Dispensaries had been stalled after Gov. Lincoln Chafee (I) quailed in the face of federal threats; this compromise legislation should assuage his worries.
Wisconsin
Late last month,
the Wisconsin Medical Society voted to adopt a new position on medical marijuana
. It calls for further controlled studies on medical marijuana and a review of the plant's Schedule I status.