A bill to decriminalize the possession of small amounts of marijuana died last Wednesday in the New Hampshire Senate. The Senate voted without debate to kill the bill, which had passed the House by one vote in March, but faced a veto threat from Gov. John Lynch (D).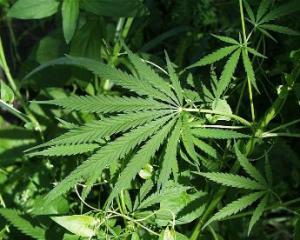 The bill,
House Bill 1526
, would have made possession of less than a half-ounce of pot a violation punishable by a $250 fine. A second offense would garner a $500 fine, and subsequent offenses would be considered misdemeanors punishable by up to a year in jail and a $1000 fine.
Under current New Hampshire law, possession is a misdemeanor punishable by up to a year in jail and a $2,000 fine.
While the Senate did not debate the bill Wednesday, it had a hearing in the Senate Judiciary Committee last month. There, familiar tropes were trotted out on both sides of the issue, with opponents saying it would send the wrong message to kids and supporters saying saddling young people with criminal records over pot would harm them.
"This would undermine the fundamental message in the schools and that parents try to teach, and this is that using marijuana is a bad choice, is the wrong choice," said Assistant Attorney General Karin Eckel, who was also speaking on behalf of the state police chiefs association.
But the current law is not proportionate to the crime, retorted Claire Ebel, executive director of he New Hampshire Civil Liberties Union. "The effect of marijuana convictions on young people includes the inability to be employed in most government agencies or to join the military. It means they can't get student loans," she said.
New Hampshire's stance on decriminalization is increasingly a minority one in the region. Pot is already decriminalized in Connecticut, Maine, Massachusetts, and New York. Possession remains a misdemeanor only in Vermont and Rhode Island, along with the Granite State.