In its effort to prevent the diversion of prescription pain medications into the illicit market, the DEA moved last month to bar two Florida CVS drug stores from selling the drugs. But last Wednesday, the US Court of Appeals for the District of Columbia ruled the agency had gone too far and temporary blocked the DEA's order.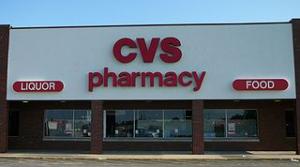 The case is Holiday CVS LLC v. Eric Holder, No. 12-5072.
The DEA had argued that the two CVS pharmacies in Sanford, Florida, were inappropriately filling prescriptions for oxycodone, an opioid pain reliever that is widely used. The DEA also said there were "suspicious" sales of other controlled substances.
But CVS argued that the DEA's enforcement actions were "arbitrary and capricious," that it had already taken steps to address DEA concerns, and that it would suffer "irreparable harm" if not allowed to fill prescriptions for controlled substances at its pharmacies.
A federal district court judge had initially blocked the DEA order, but allowed it to take effect on last Tuesday. CVS immediately appealed the decision.
This is the second prescription medicine provider the DEA has gone after in this manner in Florida. Earlier, the agency issued an order to Cardinal Health Inc. to prevent it from selling prescription drugs from its warehouse facility in Lakeland, Florida. Cardinal Health's client pharmacies include the two Sanford CVS stores. Cardinal Health had already won a similar stay, but last Friday,
the same DC appeals court upheld the DEA order
.
The DEA has identified Florida as an epicenter of an "epidemic" of non-presciption use of opioid pain relievers and has moved aggressively against doctors it accused of operating "pill mills" in the state. Florida is the home of more than 500 pain clinics, down from more than 700 last year after the state tightened regulations on them this year.
DEA and CVS must file responses to the appeals court order next week. In the meantime, CVS can still fill prescriptions and its customers can still pick them up.