The coalition of activists who had put together a proposed initiative to enact statewide regulations on California's chaotic medical marijuana system are dropping that effort and will instead focus on getting a nearly identical bill passed in the state legislature, they announced last week.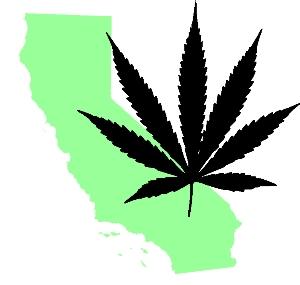 The initiative, the
Medical Marijuana Control, Regulate and Tax Act
(MMCRT) had been aimed at the November ballot, but faced daunting challenges in getting there. The act needed more than 500,000 valid voter signatures in the next five weeks to make the ballot, and campaign organizers said they didn't have enough money to pay for signature-gatherers to get over the hump.
Dan Rush, the Oakland-based head of the national UFCW's Medical Cannabis and Hemp Division, told the
Sacramento Bee
last Thursday that the initiative effort was over. "We're not doing the initiative. We're pulling the plug on it," he said.
Both Rush and Steph Sherer, executive director of
Americans for Safe Access
, which had also backed the initiative, said money was the issue. The campaign had raised $1.2 million, but backers estimated they needed $2 million to make the ballot. While the ballot measure may be dead, the effort to bring some much needed order to the state's medical marijuana scene is not.
"We're not dropping anything," Sherer told the
SF Weekly
Thursday night, adding that the cash raised would go for a "public awareness campaign" aimed at lawmakers. While the ballot measure won't be on the ballot, it "achieved its dream -- to get something in the legislature," she said.
That "something" is
Assembly Bill 2312
, introduced by one of marijuana law reform's staunchest allies in the legislature, Assemblyman Tom Ammiano (D-San Francisco). Like the initiative, it would impose statewide regulation on the commerce in medical marijuana, while protecting the rights of patients.
AB 2312 was introduced at the end of last month, and may get a hearing March 27.