Florida's Republican Gov. Rick Scott and the GOP-controlled state legislature are bound and determined to submit state workers to mandatory suspicionless drug testing. Although Scott's earlier effort to do so by executive order has been tied up in the courts with a good chance of being found unconstitutional by a federal district court judge, with his backing the legislature is moving ahead full steam.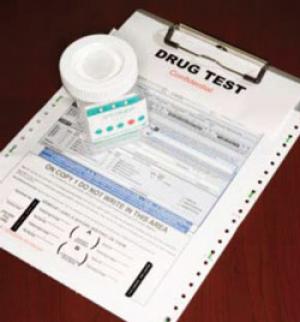 Last Friday, the House gave final approval to
House Bill 1205
, while hours later, the Senate Budget Committee approved its companion measure,
Senate Bill 1358
. The Senate bill now heads for a final floor vote.
The bills require mandatory random drug tests of state employees, with testing to be conducted every three months. Employees who tested positive could be fired, and the state could require drug treatment, but would not pay for it.
The Budget Committee vote came on party lines, with one exception. Sen. Joe Negron (R-Stuart) broke party discipline to cast the sole Republican "no" vote.
The bills are an indicator of "more and more intrusive activities of our government," Negron told the
Palm Beach Post
after the vote. "It's gotten out of hand. The government is just getting more and more into our personal business," he said.
In the House, representatives voted to impose drug testing on state employees only after they struck down an amendment that would have subjected them to the same testing regime. That left Democrats in both chambers accusing their GOP colleagues of hypocrisy.
"I have to conclude that this is an elitist legislative body not prepared or courageous to lead by example," said Rep. Mark Pafford (D-West Palm Beach), who sponsored the amendment. "Shame on you."
"Why don't we just pass a law that says we'll go out and we'll go into public workers' homes, and go in their bathrooms?" Rep. Perry Thurston (D-Plantation) challenged his colleagues. "You'd be okay with that, but you don't want to do it to the governor, you don't want to do it to us. I'll tell you what you're doing, you're being bullies."
But the Republicans shrugged off the criticisms. Now, state mandated drug testing of state workers is just one vote away from passage -- but not necessarily from becoming court-approved law.