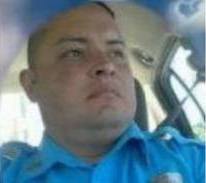 An off-duty Puerto Rican police officer was shot and killed last Tuesday night in what local news reports are calling an ambush related to his work as a drug agent. Officer Victor Soto-Velez, 37, becomes
the 29th person to die in US domestic drug law enforcement operations so far this year
.
According to the newspaper
Primera Hora
, Soto-Velez was driving his Ford Explorer on a highway in Camuy when he was ambushed. He was able to provide information about his assailants before he died.
As police investigated, they encountered a burning vehicle in the vicinity that matched the description of the attackers' vehicle provided by Soto-Velez.
Local police told Primera Hora that almost as soon as the shooting occurred, they received information that the attack had been directed specifically at Soto-Velez, who been an agent of Puerto Rican Police Division of Drugs in Arecibo.
Soto-Velez, a 13-year veteran of the force, left behind two daughters, aged 11 and 19.
No suspects have been arrested so far.