After hours of querulous questioning, the Chicago City Council's Public Safety Committee voted 13-1 last week to send Mayor Rahm Emanuel's marijuana decriminalization to the full council for approval. The City Council could vote on the measure as early as this week.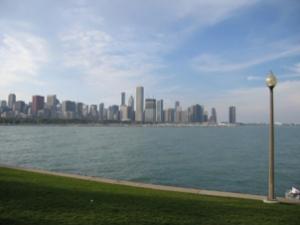 The proposal would make possession of less than 15 grams of marijuana a ticketable offense punishable by fines of $250 to $500. Under current law, people caught with small amounts of marijuana face up to six months in jail and a criminal record.
People caught smoking marijuana or possessing it on school grounds or in parks would still be arrested, as would minors.
Chicago police arrested more than 18,000 people on small-time (less than 10 grams) marijuana possession charges last year. Each arrest involves about four officers -- two to arrest and two to transport -- said a statement from the mayor's office.
"These arrests tied up more than 45,000 police hours," Police Superintendent Garry McCarthy said in the statement. "The new ordinance nearly cuts that time in half, which equals an approximate $1 million in savings, while freeing up cops to address more serious crime."
During the Public Safety Committee meeting, some changes were made to assuage the fears of some aldermen that young people might think the city was turning a blind eye to marijuana use. One change could force those ticketed to participate in drug awareness or education programs and be required to do community service work. In another change, the proposal was amended to allow police to continue to impound violators' vehicles.