Just another run of the mill week of drug war law enforcement corruption, except having a state trooper involved in a major pot grow is fairly unusual. Let's get to it: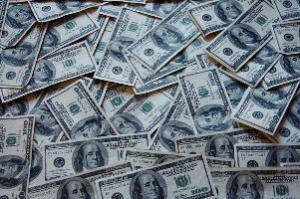 In Clearwater, Florida,
a Pinellas County narcotics detective resigned Monday
amid charges he broke the law busting marijuana grow houses. Mike Sciarrino, a 12-year veteran of the sheriff's office is one of four detectives accused of falsifying evidence and lying to get search warrants. Sheriff Bob Gualtieri is investigating the detectives' techniques, which included presenting themselves as power company employees to gain access to homes. No charges have been filed yet.
In Guayama, Puerto Rico,
a prison guard was arrested June 8
on charges that he smuggled drugs into the facility. Ruben Rodriguez Colon is accused of smuggling 400 capsules of heroin, cocaine, crack cocaine, and marijuana into the prison named Institucion Guayama 500. Rodriguez Colon went down after another guard spotted him delivering drugs to an inmate. He is charged with introducing illicit drugs into a correctional facility and has a preliminary hearing next week.
In Corpus Christi, Texas,
a former Duval County sheriff's deputy was charged Tuesday
in a cocaine trafficking conspiracy case. Victor Carillo, 27, had been fired last month, a week after another deputy, Ruben Silva, was charged with conspiracy to possess with intent to distribute more than 13 pounds of cocaine, and the sheriff said the firing was related to that case. Now, he faces the same charge. He is accused of helping Silva and others smuggle cocaine past a Border Patrol checkpoint in Mission. When the charges were announced, Carillo was already being held in the Duval County Jail on suspicion of theft by a public servant charges because he had pawned his assault rifle instead of turning it in.
In Charleston, South Carolina,
a former state trooper was sentenced Monday
to five years in federal prison for his role in a commercial-scale marijuana growing operation. Kurt Steffen, 30, must also do four years of supervised release. Steffen, who joined the state Highway Patrol in 2007, at some point thereafter decided along with others to do the grow to make more money. He bought a property in Ridgeville in May 2008, and he and his partners produced crops there until the grow was raided in January 2010. Prosecutors said the grow yielded thousands of dollars in profits. In his plea agreement, Steffen forfeited the property and admitted transporting weed in his Highway Patrol vehicle.