An initiative to regulate and legalize marijuana in Washington state was leading by 13 points in a Public Policy Polling survey released Tuesday. The poll had support for the initiative, I-502, at 50%, with 37% opposed and 13% undecided.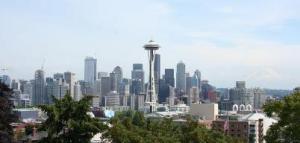 The poll is good, but not great, news for
New Approach Washington
, the high-powered group behind the initiative campaign. It shows support two points higher than
a similar poll in January
, but not high enough for the campaign to have much of a comfort zone.
The conventional wisdom among initiative watchers is that initiatives should be polling at 60% or above going in because opposition during the campaign season is bound to shave some points away by election day. That means that while New Approach Washington can take succor in the lead it holds, it still has its work cut out for it to cross the finish line victorious.
Looking at the
cross tabs
, support for legalization was higher among men (55%) than women (46%) and all age groups except the over-65 had support higher than 50%. Somewhat surprisingly, support was highest among those aged 46 to 65 (55%), followed by those aged 30 to 45 (54%) and those aged 18 to 29 (52%).
A large partisan divide has also emerged, with legalization supported by a whopping 70% of Democrats, but only 22% of Republicans. Independents came in at 54% in support. And although Washington's minority population is small, non-whites are supporting legalization at a higher rate (60%) than whites (49%).
Public Policy Polling surveyed 1,073 Washington voters from through automated telephone interviews from June 14 to June 17. The margin of error for the survey is +/-3.0%. This poll was not paid for or authorized by any campaign or political organization.