Bad deputy! We have three cases of misbehaving sheriff's deputies this week, plus the mandatory crooked prison guard. Let's get to it: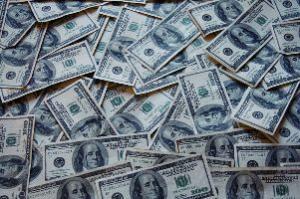 In Newark, Ohio,
a Licking County Sheriff's deputy has resigned
, just hours before he was to be interviewed in an internal investigation about allegations he let a woman inject him with stolen narcotics. Although Deputy Nicholas Pearce resigned in May, the news wasn't announced until last Thursday. He resigned 10 days after being placed on administrative leave because a woman he knew told investigators she injected him with narcotics she stole from her employer, Genesis-Bethesda Hospital in Zanesville, according to an internal affairs investigation.
In Michigan City, Indiana,
an Indiana Department of Corrections officer was arrested last Thursday
for allegedly smuggling drugs to prison inmates. Tracey Young, 38, is recreational director at the Indiana Department of Corrections Juvenile Facility in South Bend, but had previously worked at the Michigan City State Prison. It is unclear at which prison she is alleged to have done the drug smuggling. She was being held without bond pending arraignment.
In Fort Lauderdale, Florida,
a suspended Broward County's Sheriff's detective was arrested Monday
after repeatedly violating the conditions of his bond. Brent Woodell had been arrested in a September 2011 sting operation for stealing $1,340 in cash from an Oxycontin dealer he arrested, but had been out on bail. Prosecutors had twice earlier tried to have his bond revoked, once for intimidating a witness and again after he fled the scene of an accident while on his way to a court appearance. This time, Woodell removed his court-ordered GPS monitor and went to a strip club, where deputies found him. In addition to the grand theft and official misconduct charges, Woddell is accused of tampering with evidence, falsifying records and delivery of steroids. If convicted of all charges, he faces more than 30 years in prison.
In Memphis,
a former Arkansas sheriff's deputy was sentenced last Thursday
to nearly seven years in federal prison for his role in an eastern Arkansas corruption and drug trafficking ring. Winston Dean Jackson is the third law enforcement officer to be sentenced in an investigation the feds dubbed Operation Delta Blues. He pleaded guilty in March to conspiracy to distribute and possession of a controlled substance. One more officer awaits sentencing and one more officer awaits trial in the operation.