special to Drug War Chronicle by Clarence Walker, [email protected]

[Editor's Note: Unless otherwise noted, the information in this article comes from official court documents in the cases under discussion below. Those documents are available online here.]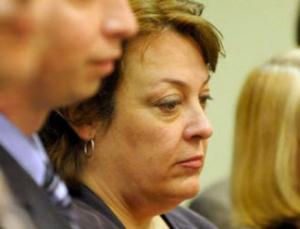 Assistant District Attorney Karen Plants was head of the drug unit at the Wayne County District Attorney's Office in Detroit, Michigan, when the suburban Inkster Police Department scored a major drug bust in 2005. Acting on a "reliable tip," officers reeled in 47 kilos of cocaine, the largest haul the Inkster authorities ever made.
Swiftly taken down were Alexander Aceval, Ricardo "Richard" Pena, Chad Povish and Brian Hill, and police estimated the value of the cocaine in the millions. The bust was highly celebrated by police and prosecutors, evidence that the war on drugs was working.
Yet what came next blew the lid off one of the worst cases of police, prosecutorial, and judicial misconduct in Michigan history. The arresting officer, the prosecutor, and the trial judge ended up being charged with a string of crimes ranging from obstruction of justice to perjury.
As Circuit Judge Mary Waterstone, who presided over the trials of Aceval and Pena, told a Michigan Attorney General's Office investigator, prosecutor Plants expressed concern that the life of the informant who made the "reliable tip" was in danger. That informant was Chad Povish, who set up his co-defendants to be arrested.
Waterstone said Plants told her she discussed the looming perjured testimony with Tim Baughman, head of the DA's Office appellate division, who told Plants to inform Waterstone, but not the defense. Baughman also suggested the record of the private conference be sealed.
Waterstone and Plants then agreed to knowingly allow perjured testimony by Povish and the arresting officers -- that police didn't know Povish -- into the trial in a bid to protect his identity. Plants later confessed that she had acted improperly.
"I informed the court when the witnesses lied and I did so in a manner to protect the identity of the confidential informant," she said. "In retrospect, I would have handled the case differently. I realize that allowing false statements is wrong."
In their private meetings, Waterstone and Plants agreed with arresting officers Sergeant Scott Rechtzigel and Detective Robert McArthur and Povish to hide from defense attorneys evidence that would reveal Povish was the snitch who set the bust up.
Povish later told investigators that Plants coached him to testify falsely that he wasn't an informant but only an innocent party to the offense. Povish said the message from then-prosecutor plants was clear: "I didn't know either of the officers." But this wasn't true. Povish was a paid informant for the Inkster police. He also personally knew the officers whom he helped to make the biggest drug bust of their careers.
Police contradicted Povish's story when they finally confessed that he tipped them off about the cocaine in order to collect 10% of Aceval's assets, the standard finder's fee in Inkster. Povish had done the same with other drug dealers in the past. He would later be granted immunity for his perjury in the Aceval and Pena case in return for testifying truthfully against the police, the prosecutor, and the judge.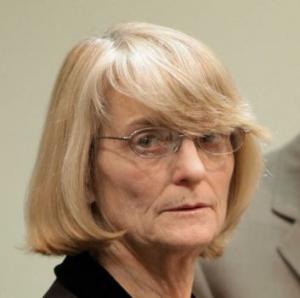 Both Plants and Waterstone said they felt the informant's life was in danger if he were exposed as the person who helped police take 47 kilos from the Mexican drug cartels. But there was never any testimony from a witness or police to substantiate those fears. The judge's and prosecutor's fears may or may not have been justified, but their actions trampled on the constitutional rights of the defendants. And it doesn't end there.
Michigan attorney David L. Moffitt represented Aceval on appeal after he and Pena were convicted on perjured testimony. He insists that police were playing fast and loose with the truth from the time the bust went down. The arresting officers wrote in their reports that they saw Aceval and Pena place kilos of cocaine into Povish's Oldsmobile, he points out. But Povish himself testified that he and Brian Hill loaded the coke.
"Immediately upon the arrests of Alexander Aceval and Ricardo Pena, the perjury scheme went into motion," Moffitt declared at the time.
Allowing perjured testimony is absolutely inexcusable, said Wayne State law professor Peter Henning.
"There's no circumstance in which perjury should knowingly be allowed to be put before a jury. And if it is discovered afterward, it needs to be corrected and that's true even in a case such as this one," he told the Metro Times.
Although this was clearly a case of multi-level misconduct, it worked -- at least at first. Aceval and Pena were convicted based in part on perjured testimony and sentenced to prison. Povish and his friend Brian Hill were never charged. Justice had been served, or so it seemed.
The Tables Turn
But things took a dramatic turn when Moffitt and James Feinburg, Aceval's and Pena's appellate attorneys, discovered the secret meetings between prosecutor Karen Plants and Judge Mary Waterstone. The Wayne County legal structure shuddered as if hit by an earthquake. When news broke that the prosecutor enlisted the judge in the case to go along with perjury by police and Chad Povish during Aceval's and Pena's trials, lawyers and concerned citizens were stunned.
Judge Waterstone was charged with misconduct in office, a felony which carried five years in prison. Plants and the officers were charged with obstruction of justice and perjury, offenses punishable by life in prison. If convicted, Plants would fall from her prestigious position as head anti-drug prosecutor for the DA's Office to being a criminal ringleader in what had been the biggest case of her drug-fighting career.
"Prosecutor Karen Plants intentionally conspired with Judge Mary Waterstone and the officers to hide the truth about Chad Povish being the informant," Moffitt recently told this journalist during an interview.
"Plants and Judge Waterstone were in on the fabrication from the beginning, yet Plants told the court she had not spoken to Povish before Aceval and Pena's preliminary examination. "Without Povish's pejury at the preliminary hearing Mr. Aceval could not have been bound over for trial," Moffitt said.
Perjury in the Aceval-Pena case is another classic example of prosecutors and law enforcement officers engaging in shady tactics to win at all costs. When DA Karen Plants allowed lies to infect the case against Aceval and Pena, her actions amounted not only to prosecutorial misconduct, but rose to the level of criminal behavior.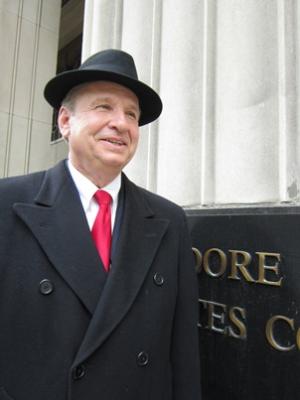 Plants' behavior was extreme, but prosecutors cutting corners to win convictions has been a problem all over the country. Reports of rampant prosecutorial misconduct have led Senator Lisa Murkowski (R-AK) to introduce
Senate Bill 2197
, the Fairness in Disclosure of Evidence Act, which had
a hearing in the Senate Judiciary Committee
last week. The bill is a bipartisan proposal with five cosponsors that requires federal and state prosecutors to turn over to defendants all evidence favorable to their case. The bill would also impose penalties when prosecutors fail to do so.
Anatomy of a Bust
Alexander Aceval owned a popular club in Farmington Hills outside Detroit called "J-Dub." Aceval's club generated lots of business and he made lots of money. Chad Povish was a professional carpet installer who friends said once wanted to become a cop -- and sometimes acted like one. But instead he became a paid snitch for the Inkster Police Department under narcotic detective Robert McArthur.
Povish met Aceval through a friend named Bryan Hill. Hill worked at Aceval's club as a bartender. During conversations between Povish and Hill, Hill confided to Povish that Aceval sold more than liquor. This startling news piqued Povish's interest.
On March 11, 2005, according to court records, club owner Aceval offered Povish a cool $10,000 to drive a load of cocaine (worth millions) to a designated location when the drugs arrived from a Mexican drug cartel connection in Texas. Povish was excited. He thought he'd hit the jackpot!
First, he contacted Detective Robert McArthur and laid out the plans about to go down. McArthur called Sergeant Scott Rechtziel to assist. A trap was set for the suspected dealers, and the officers were anxious to make the biggest drug bust of their careers.
Once Aceval's Texas connection delivered 47 cocaine kilos, Povish and and Hill stashed the contraband into duffel bags and placed them into Hill's 1986 Oldsmobile vehicle located outside Aceval's club. Aceval allegedly directed Povish and Hill to transport the drugs to a certain location. Aceval followed in a separate vehicle. Pena was arrested near the club with cocaine in his pocket.
But the deal was doomed. As soon as the vehicles hit the highway, the police swooped in and stopped Povish and Aceval's vehicle. Everyone was arrested. But Povish and Hill were released. Aceval and Pena were charged with possession with intent to distribute over 1,000 grams of cocaine including conspiracy to deliver over 1,000 grams of cocaine.
Courtroom Drama: Here Comes the Judge
Police and prosecutors wanted to hide the fact that Povish was the snitch, and that he was motivated to target Aceval because of the chance for a big payday -- he would receive a percentage of Aceval's not insubstantial assets. While Judge Waterstone and Prosecutor Plants would later say they hid the information about Povish's
informant status from the defense to protect him from being killed, it also removed potentially damaging lines of inquiry for the defense team.
"It was always known that there was an informant," said appellate attorney Moffitt.
Aceval's trial attorney, James Feinberg, had also suspected Povish or Hill as the informant and that perjury existed. Before trial, attorney Feinberg asked the court to identify the confidential informant. During an evidentiary hearing on June 17, 2005, Judge Waterstone conducted an interview with Detective McArthur. McArthur informed the judge that he and Sergeant Rechtizigel knew that Povish was the confidential informant, adding that Povish had been paid $100 for his services and, "He was going to get 10% of whatever we get."
The conference meeting record was sealed. Judge Waterstone denied Feinberg's motion to identify the informant although the officers had already told her that Chad Povish was the informant.
It kept getting worse. As a court reporter took down notes during a meeting between DA Plants and Judge Waterstone, Plants sounded worried as she explained how defense attorneys for Aceval and Pena were trying to obtain phone company records for Povish and Hill's cell phones. Plants mentioned she heard from a jailhouse informant that Aceval and Pena had targeted Povish or Hill as the guys who gave them up.
Waterstone heeded Plants' concerns. Instead of letting the defense attorneys know about the meeting as the law required, Waterstone issued an order to the phone carriers informing them not to release the cell records.

Subsequently, attorney Feinberg fired off another motion to have Waterstone to suppress other specific evidence. At a hearing on September 6th 2005, Sgt. Rechitzel lied when he testified, in response to defense counsel's questioning, that he "never had any contact with Povish before the arrest of Aceval and Pena on March 11th 2005."

Even though prosecutor Plants knew the officer was lying, she never objected. But there was more.

On September 8, 2005, in another private conference without defense attorneys present, the prosecutor admitted to Waterstone she knew Sgt. Rechitzel lied about denying involvement with Povish and Hill prior to the time he arrested Aceval and Pena.

"I let the perjury happen because I thought an objection would reveal the identity of the informant," Plants said.

Judge Waterstone agreed with Plants. "Given the circumstances, it was appropriate for the officer to lie," she said in the sealed record of the meeting.

In his appeal, attorney Moffitt asserted that a transcript showed that Plants asked pointed questions of Povish and both officers, questions which elicited false responses, which Plants knew were false but never corrected.

During trial on September 12, 2005, Chad Povish took the stand and repeated the lie that he never met officers Rechtizgel or McArthur before they stopped his cocaine-loaded vehicle and lied again when he testified that neither officer offered him a deal of any kind. He also testified he never knew what the duffel bags contained.

In closing arguments to jurors, Plants characterized Chad Povish and Bryan Hill as "dummies stupid enough to be mules."

"The prosecutor's argument misled jurors about Povish's true role in actually helping police to arrest Aceval and Pena," Moffit noted.

Aceval's trial ended in a hung jury while Pena was convicted on drug charges. Meanwhile the attorneys for both men filed appeals on their behalf. Pena's conviction was overturned. Pena's reversal exposed what the attorneys already knew: a conspiracy to cover up perjury had been going on.

Prior to Aceval's new trial, Moffitt and his co-counsel encountered another shocker: Despite Judge Waterstone's and DA Plants' admissions that they allowed perjured testimony by the cops and the informant in the first trials, the new judge would allow DA Paul Bernier to call Waterstone, Plants, informant Chad Povish, and the cops as witnesses in the retrial of Aceval to explain why false testimony wound up in the original case.

"That was incredible," Moffitt said.

Harmless Error

Once the court records detailing the secret meetings between Plants and Waterstone discussing the perjured testimony of Povish and the police officers were unsealed, attorney Moffitt filed a motion to quash the indictment against Aceval to block a retrial. A new judge, Vera Jones, appointed to the case after Waterstone recused herself, denied Moffitt's motion to dismiss.

Moffitt appealed, but the appellate court upheld Jones's ruling without much explanation. The appeals court also refused to find that Plants had committed prosecutorial misconduct. Moffitt appealed to the Michigan Supreme Court. In December, 2010, the Supreme Court rejected the appeal.

"The high court's failure to summon a majority to review whether judicial and prosecutorial misconduct can be a basis to convict may relegate Michigan's justice system to one worthy of a third world dictatorship," Moffitt told the Detroit News.

The Quest for Justice

David Moffitt is not a quitter when it comes to fighting for the underdogs caught up in the criminal justice system. He has been a passionate advocate to see that the public officials in the prosecution of Alexander Aceval and Richard Pena are punished not only in state courts but also to face charges for civil rights violations in federal court.

"This case should be looked at closely by the feds," Moffitt said.

Moffitt continues to wonder how much the upper echelons of the Wayne County District Attorney's Office knew about Plants' subornation of perjury in the Aceval and Pena trial. He recalls Wayne County Chief Prosecutor Kym Worthy remarks about her duty to prosecute former Detroit Mayor Kwame Kilpatrick for perjury.

"Witnesses must give truthful testimony and we demand that they do," she said then.

"Ms. Worthy does not hold herself or her employees to the same standards," Moffitt said."There's absolute proof that Worthy's Assistant DA Karen Plants confessed to allowing lies in my client's case and Worthy didn't have the moral turpitude to fire Plants for actually committing a crime in a court of law. She allowed her to retire."

With defense efforts to get the case thrown out because of prosecutorial and judicial misconduct thwarted, Aceval and Pena took plea deals instead of going back to trial in 2006.

The Judge Walks

After a series of appeals and pretrial challenges, on April 11, the Michigan Appellate Court dismissed the last pending felony charge against the now retired Judge Waterstone. Last year, Wayne County presiding Judge Timothy Kenny dismissed three other counts against Waterstone, who retired after the Aceval-Pena scandal.

As Kenny put it in his decision, "the meetings between Waterstone and Plants were not a neglect of duty as alleged in the indictment, but instead their actions were deliberate acts taken out of concern for informant Povish's safety."

Michigan Attorney General John Selleck hinted he might appeal the final dismissal of charges against Waterstone. "We are reviewing the opinion and will make a decision on which action to take at a later time,"

Waterstone was elated. "I'm going to get a good night's sleep for the first time in three years," she told the Detroit Free Press.

Former DA Plants wasn't so lucky. She pleaded guilty to official misconduct and was ordered to serve six months in jail. Earlier this year Plants' law license was permanently revoked.

Officer Robert McArthur pleaded guilty to a misdemeanor charge of filing a false report and he, too, was ordered to serve 90 days in jail. Sergeant Rechtizgel pleaded guilty to a similar charge but no jail time was ordered.

A judge forced to retire in disgrace and who barely escaped felony charges. An ambitious prosecutor forced to retire in disgrace, disbarred, and jailed. Two police officers forced out of their jobs and convicted of criminal charges. If those police officers and judicial officials had simply honored their oaths to uphold the law, such fates would not have befallen them.

But that would have made it more difficult to win their case. And that desire to win at all costs trumped upholding the Constitution.