A federal appeals court ruled last Friday that a random, suspicionless drug testing program for workers at Job Corps centers is unconstitutional. In a 2-1 decision, the US Circuit Court of Appeals for the District of Columbia held that the US Forest Service, which operates those Job Corps camps, did not demonstrate that drug use among staff or clients was such as problem that it qualified as an exception to the Fourth Amendment's proscription against unreasonable searches and seizures.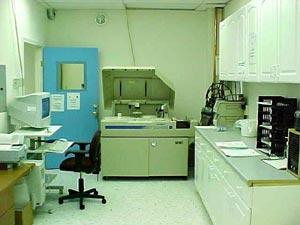 The federal courts have held that drug tests are a search under the Fourth Amendment and have crafted only narrow exceptions to the rule, including testing of truck drivers and airplane pilots, police involved in narcotics work, and school students involved in sports or extracurricular activities.
The Job Corps program operates 28 centers for at-risk youth between the ages of 16 and 24. Clients there receive vocational training at the typically remote locations. The Forest Service had informed the union during negotiations in 2010 that it was going to impose random, suspicionless drug testing on all employees. The National Federation of Federal Employees, which represents Job Corps workers, filed suit seeking a preliminary junction, but was turned down in federal district court.
But in
National Federation of Federal Employees v. Vilsack
, the appeals court sided with the union. Vilsack is Agriculture Secretary Thomas Vilsack, who oversees the Forest Service.
"Although identifying governmental interests in the students' abstention from drug use and in their physical safety, the Secretary offered no foundation for concluding there is a serious drug problem among staff that threatens these interests and thus renders the requirement for individualized suspicion impractical," wrote Judge Judith Rogers, who was joined by Judge Douglas Ginsburg in the majority opinion. "Rather, the Secretary's evidence to date suggests the contrary. Because the Secretary has offered a solution in search of a problem, the designation of all Forest Service Job Corps Center employees for random drug testing does not fit within the 'closely guarded category of constitutionally permissible suspicionless searches.'"
In his dissent, Judge Brett Kavanaugh argued that it seemed sensible to drug test employees at residential schools for at-risk youth, some of whom have previously used drugs.
"In these limited circumstances, it is reasonable to test; indeed, it would seem negligent not to test," Kavanaugh wrote. "To maintain discipline, the schools must ensure that the employees who work there do not themselves become part of the problem. That is especially true when, as here, the employees are one of the few possible conduits for drugs to enter the schools."
But Kavanaugh's was the minority opinion, and once again, the federal courts have ruled against random, suspicionless drug testing absent the government making a strong case for its necessity.