Just days before the first round of French parliamentary elections, the Socialists and their probable junior partner in a new governing coalition, the Greens, were at odds over marijuana policy. While the spat is unlikely to undo the electoral pact between the two parties, it has pushed pot into the election campaign.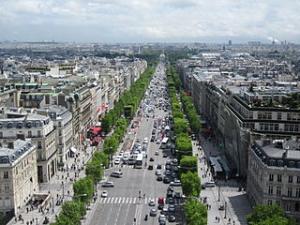 Newly-elected Socialist President Francoise Hollande appointed Green Party head Cecile Duflot Minister of Housing -- one of two Greens in the interim cabinet. This week, Duflot unleashed the controversy by saying she backed marijuana legalization.
That left Hollande's team with the task of reiterating the Socialists' opposition to such a move. During a Wednesday night television interview Prime Minister Jean-Marc Ayrault tried to put the matter to bed. When asked if Hollande supported legalization, Ayrault said that Hollande had opposed it during the campaign.
"The answer is very clear, and it's no," he told TF1.
If, as expected, the left wins the parliamentary election, Duflot would have to quit as head of the Greens and leave her legalization position behind in order to stay in the cabinet. She will do that, Ayrault said.
"Madame Duflot will do as she promised. From June 23, she will be a minister only, serving solely her mission as a member of the government," he said.
But even if Duflot backs away from legalization, there is little sign the rest of the Greens will.
Daniel Cohn-Bendit, known as "Danny the Red" for his role in the 1968 Paris student uprising, a Green Party veteran, said Thursday he hoped the party would press for a legalization bill in the National Assembly.
"It's time to ditch the hypocrisy and double-speak," he told RMC radio. "Today's repression simply plays into the hands of drug traffickers."
Polls this week show the Socialists poised on the verge of winning a parliamentary victory outright, but they will probably need the support of smaller parties on the left, most notably the Greens, but also the Left Front to achieve any sort of parliamentary comfort zone. The Assembly has 577 seats, while polls show the Socialists could take as many as 291, leaving them a razor-thin majority. Support from the Greens and the Left Front could add another 20 or so seats to what would then be a governing coalition led by the Socialists.