A decade after the Coalition for Rescheduling Cannabis (CRC) filed its petition seeking to have marijuana moved from Schedule I of the Controlled Substances Act, the federal courts will finally review the scientific evidence regarding the therapeutic efficacy of marijuana. The DC Circuit Court of Appeals announced late last week that it will hear oral arguments in October in a lawsuit filed by Americans for Safe Access (ASA) to force the government to act.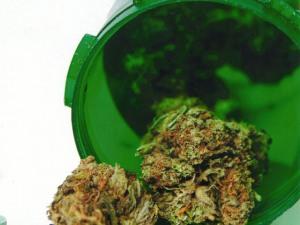 The lawsuit,
Americans for Safe Access vs. DEA
, was filed in January after the DEA denied the CRC's rescheduling petition the previous July. The DEA took nine years to decide to do nothing about rescheduling marijuana.
Under the Controlled Substances Act, Schedule I is reserved for drugs that "have a high potential for abuse, have no currently accepted medical use in treatment in the United States, and there is a lack of accepted safety for use of the drug or other substance under medical supervision."
Patient advocates charge the DEA and other federal agencies have ignored an increasing mountain of evidence on marijuana's therapeutic efficacy and that marijuana
is
"currently accepted [for] medical use in treatment" in 17 states and the District of Columbia. They also charge that the rescheduling process for marijuana has been "encumbered by politics" and that federal agencies are throwing roadblocks in the way of scientific research on medical marijuana.
"Medical marijuana patients are finally getting their day in court," said ASA chief counsel Joe Elford. "This is a rare opportunity for patients to confront politically motivated decision-making with scientific evidence of marijuana's medical efficacy. What's at stake in this case is nothing less than our country's scientific integrity and the imminent needs of millions of patients."
Oral arguments will take place Tuesday, October 16, at 9:30am at the E. Barrett Prettyman US Courthouse in downtown Washington.