Coca cultivation in Colombia was on the rise again last year for the first time since 2007, according to the UN Office on Drugs and Crime's (UNODC) latest annual Colombia Survey. The survey, which is based on satellite and aerial surveillance photography, estimated that coca planting spread to 158,000 acres last year, up 3% over the previous year.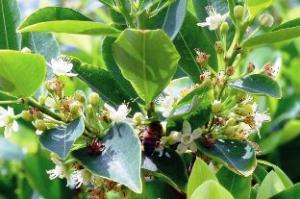 While representing a new tick upward, last year's acreage devoted to coca cultivation was still well below the 403,000 acres planted in 2000, the year President Bill Clinton's Plan Colombia kicked in. Since then, the US has spent more than $7 billion in its effort to wipe out the coca crop and the cocaine traffic derived from it.
Despite the US assistance, Colombia has been unable to eliminate either the coca crop or the cocaine trade. Powerful armed groups, including the peasant guerrilla army of the FARC on the left and various paramilitary groups on the right, continue to profit from the trade while battling (or colluding with) the Colombian state.
UNODC also found that despite the increase in the area under cultivation, the amount of cocaine produced last year was 1% less than in 2010. Colombia produced 345 tons of cocaine last year, almost exactly as much as Peru did, leaving the two countries in a dead heat in the race to be named the world's number one cocaine producer. Bolivia was third.
The biggest increases in coca cultivation were in Putumayo and Caqueta departments near the border with Ecuador, where the FARC still maintains a strong presence. And more than 60% of cultivation is located in only four departments -- Narino, Putomayo, Guaviare, and Cauca -- where the FARC and the paramilitaries fight for control over crops and smuggling routes.
"That area has always been pretty ungoverned, it is basically wired for getting drugs out," said Adam Isacson of the
Washington Office on Latin America
. "The 2011 results make apparent that momentum toward reduced coca-growing has once again stalled," he told
Reuters
.