Bad cop, no donut for a Miami sergeant, two more TSA screeners cop pleas in LA, and a Phoenix detective couldn't keep his paws off the evidence room goodies. Let's get to it: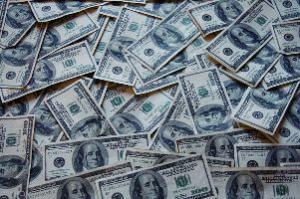 In Phoenix,
a former Phoenix police detective was extradited back home last Wednesday
from Pittsburgh, where he had been arrested June 27 for alleged evidence tampering and theft of narcotics from the department's property room. William McCartney, 37, was indicted June 19 on a 40-count felony indictment obtained by the Maricopa County Attorney's Office. He's accused of multiple counts of tampering with evidence, possession of narcotics, possession of dangerous drugs, computer tampering, felony theft and fraudulent schemes. He went down after a quarterly audit discovered some Oxycontin tablets had been replaced with over-the-counter medications.
In Miami,
a Miami police sergeant was indicted last Thursday
on charges he planted and stole drugs and lied about it. Sgt. Raul Iglesias was in charge of the Central District's Crime Suppression Unit, which targeted drug traffickers. He is accused in a series of 2010 incidents, including one in which his officers searched a man, but found no drugs. Iglesias asked for and received "throw-down dope" from another officer to plant on him, then arrested him. In another incident, he is accused of stealing money and property from a man. In a third incident, he is accused of stealing marijuana and cocaine from an auto tint shop. And he is accused of lying about it all. He faces nine counts that include violating suspects' civil rights, conspiracy to possess cocaine with intent to distribute, obstruction of justice and making false statements, according to a press release from the US attorney's office in Miami. The 18-year veteran faces up to 20 years in federal prison.
In Los Angeles,
two former TSA screeners pleaded guilty Tuesday
to charges they helped a drug trafficker move contraband through security checkpoints at LAX. Dianna Perez, 28, and Randy Littlefield, 29. A third person also pleaded guilty Tuesday and two other drug courtiers entered guilty pleas earlier. The couriers offered to pay Perez $500 for each bag of marijuana she let get by and she in turn paid Littlefield $200 for each bag he let go by. Perez let bags pass on at least nine occasions; Littlefield on two. Both pleaded guilty to charges of conspiracy to distribute marijuana. They're looking at up to five years in federal prison.