An Indianapolis man died of cocaine poisoning while being arrested in May and a Massachusetts man was shot and killed Sunday night by police who claimed he was trying to run them down in a bid to escape an attempted drug arrest. Anton Butler and Brandon Payne become the 35th and 36th persons to die in US domestic drug law enforcement operations so far this year.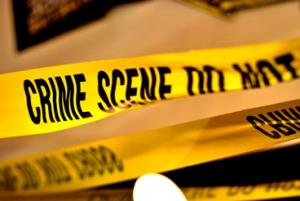 Although a cause of death was not revealed until last week, Anton Butler of Indianapolisdied after being hit with a stun gun during a drug arrest on May 1.
According to the Marion County Sheriff's Office
, Butler, 28, died after he was spotting making a drug deal by two off-duty deputies. As the deputies approached, Butler shoved drugs in his mouth and ran. The deputies caught up with Butler and used a stun gun to subdue him, but he soon began foaming at the mouth before becoming unconscious. He was pronounced dead at Indiana University Health Methodist Hospital. A report released last Thursday showed Butler died from sudden cardiac arrest due to acute cocaine intoxication.
In Lynn, Massachusetts, police shot and killed Brandon Payne, 23, after they said he slammed his car into an unmarked police car as he tried to escape a motor vehicle stop after police witnessed him and his passengers engaging in activities that "may have been either using drugs or waiting to purchase or sell drugs."


According to the Essex County District Attorney's Office
, police tried to stop Payne's car and another vehicle. "Officers approached and both vehicles backed up and rammed into an unmarked vehicle," the DA's office explained. "Fearing for their lives, shots were fired… The driver, Brandon Payne, was struck by gunfire." He died the following morning at Massachusetts General Hospital.
Three other men involved in the incident were charged with assault and battery with a dangerous weapon (the cars) and unlawful possession of firearms. A fourth man got away.
The district attorney's office is investigating the legal justifiability of the police-involved shooting. The three officers and a state trooper involved in the shooting have been placed on administrative leave with pay until the investigation is complete, in line with standard Lynn Police Department and Massachusetts State Police policy, and the investigation remains active and ongoing.