Harborside fights for its life, LA bans dispensaries, and Oregon transplant hospitals are lightening up on medical marijuana patients. Those are the big stories this week, but there's plenty more, too: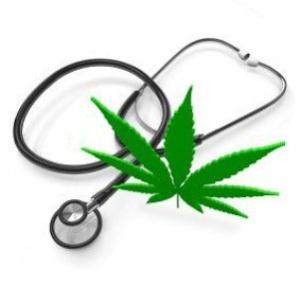 Arizona
Last Friday,
Arizona public health officials refused to add several new disorders
to the list of those that may be treated by medical marijuana. Patient advocates had petitioned to PTSD, anxiety, depression, and migraines to the list of approved illnesses and conditions, but state officials said there was not sufficient evidence to add them.
California
Last Tuesday,
the Delmar City Council voted to put an initiative to legalize dispensaries on the November ballot
. The city attorney said the initiative was so flawed it should be kept off the ballot, but the council said its hands were tied after supporters collected more than enough signatures to move it forward. The initiative is identical to proposals put forth in Solana Beach and Encinitas, along with the East San Diego County cities of Lemon Grove and La Mesa. Citizens for Patient Rights, a San Diego-based political committee working with the nonprofit Patient Care Association, collected 961 signatures in Del Mar, more than three times the 303 valid signatures that were needed to force an election. The city clerk's office said 554 signatures were deemed invalid. Under the proposal, dispensaries could not open within 600 feet of a school or playground and would have to be at least 1,000 feet from one another. Del Mar would collect a 2.5 percent tax on all marijuana sales, with the cash going into the general fund for day-to-day operations of the city. The city council action came the same day the US Attorney's Office in San Diego released a statement threatening city employees that they "are not immune from liability under the Controlled Substances Act." The feds have taken enforcement action against scores of dispensaries in San Diego and Imperial counties, and more than 200 have since closed.
Last Wednesday,
Trinity County planners made their recommendations for regulating large grows
in the county. Previous recommendations had relied on a permit system, but this time planners are recommending a mandatory registration scheme. Under the plan, growers who comply with 31 standards, register their operations and submit to inspection would be immune from county code enforcement actions. County planners moved away from the permit plan out of fears it could potentially place the county in conflict with federal law against controlled substances. The Planning Commission's aggregate grow recommendations would limit collective marijuana farms to 30-acre parcels or greater with a resource or agricultural land use designation in the county's general plan. More than 1,200 parcels of land in the county meet that criteria.Operations would also be subject to a 500-foot setback from any parcel boundary, or 500 feet from any neighboring residence if the grow is on a larger parcel. Garden size would be limited to a maximum of 99 plants in an area not to exceed 2,500 square feet whether it is indoors or outside.
Last Thursday,
Harborside Health vowed to stay open and fight federal asset forfeiture claims
. Harborside, the largest dispensary in the state has been hit with forfeiture claims against its building in Oakland and its location in San Jose. The federal government can seize property under current drug laws if the property is used in the distribution of a drug--in this case, federally illegal cannabis. "Harborside has nothing to hide, we have nothing to be ashamed of and we have no intention of closing our doors," said Harborside CEO Steve DeAngelo. "We shall continue to provide our patients with medicine. We will contest the [US Department of Justice] openly, in public and through all means at our disposal. We look forward to our day in court. We will never abandon our patients." State and local elected officials and US Rep. Barbara Lee (D) stood with him in support.
Also last Thursday,
a Shasta County judge upheld the town of Anderson's ban on collectives
and set a December trial date for the Green Heart Collective's lawsuit challenging the ban. The city has won a preliminary injunction halting sales of medical marijuana at the collective based on recent California court decisions.
Also last Thursday,
Lake County authorities arrested two men for violating a disputed 10-day old emergency ordinance
aimed at restricting medical marijuana grows. The two men were growing on unoccupied land, but the regulations adopted by the county prohibit grows on properties without residential structures. Three other growers at different sites who were also out of compliance with the new rules were given warnings. Those three growers each had in excess of 80 plants, while county rules stipulate a maximum of 48.
Also last Thursday,
the Dunsmuir City Council approved an initiative for the November ballot
that would loosen the city's growing rules. Petitions were circulated by Leslie Wilde, owner of Dunsmuir's sole dispensary, who started work on the initiative after the council passed a strict growing ordinance in August. The measure would remove canopy area limits for qualified patients, remove limits on qualified patients growing on any parcel, allow growers to cultivate on property other than where their homes area, and allow publicly-visible grows, grows in garages, grows in the city's historic district, and grows near youth-oriented activities. The current rules restrict or prohibit those activities.
On Monday,
hundreds of protestors gathered in Oakland to greet President Obama
and demand he rein in the federal crackdown on medical marijuana providers and the patients they serve. The march was preceded by a press conference featuring patients, Oaksterdam founder Richard Lee and his successor Dale Sky Jones, Harborside CEO Steve De Angelo, and Libertarian Party vice-presidential candidate Judge Jim Gray, among others.
On Tuesday,
the Los Angeles City Council voted to ban all dispensaries
. Under the ban, all of the 762 dispensaries registered in the city will be sent letters ordering them to shut down immediately. Those that don't comply may face legal action from the city. Medical marijuana activists erupted in jeers after the decision, and police officers were called into the council chambers to quell them. Some activists threatened to sue. Others vowed to draft a ballot initiative to overturn the ban. The new ordinance will allow patients and their caregivers to grow and share marijuana in groups of three people or fewer. But activists complain that few patients have the time or skills for that, with one dispensary owner saying it costs at least $5,000 to grow the plant at home. But the council also voted to instruct city staff to draw up a separate ordinance that would allow dozens of dispensaries to remain open. Officials said that proposal, which would grant immunity to shops that existed before a 2007 moratorium on new dispensaries, could be back to the council for consideration in three months.
Also on Tuesday,
Rep. Tom Ammiano vowed to push ahead with his bill
establish statewide regulations on growing, transporting and selling medical pot. The San Francisco Democrat said he was refining Assembly Bill 2312 and would reintroduce it next year. The bill would create a state board to enact and enforce statewide regulations on medical marijuana, require all dispensaries to register with the state and allow cities and counties to tax sales. Medical marijuana advocates have called on the state to clarify the gray legal areas that continue to plague the state's voter-approved program.
Also on Tuesday,
federal medical marijuana prisoner Bryan Epis got his sentence reduced
. US District Court Judge Garland Burrell reduced his sentence from 120 months to 90 months, meaning Epis, who is currently serving his sentence at the Terminal Island federal penitientiary, will get out next year instead of 2013. Epis has been serving a 10-year mandatory minimum for allegedly conspiring to grow over 1,000 plants for a medical cannabis collective, though in fact he never grew 1,000 plants and was convicted on evidence misrepresented by the US attorney. The court ignored defense claims of prosecutorial misconduct by US Attorney Samuel Wong, but ruled that he had received inadequate defense counsel instead.
On Wednesday,
San Diego-area activists vowed to challenge the federal asset forfeiture threat against the Mother Earth Collective
in El Cajon. Dispensary owners, patients, and advocates gathered at the federal courthouse in San Diego and vowed to "go to the Supreme Court" if necessary. But they needed a temporary restraining order by this week to avoid Mother Earth having to close its doors, leaving 13 employees out of a job and 2,300 patients without a provider.
Oregon
Last week,
the two hospitals that do organ transplants in the state eased restrictions on medical marijuana use among patients seeking organs
. OHSU Hospital and the Portland VA Medical Center have revisited longstanding policy that required six months of negative drug screens and even the possibility of drug rehabilitation for marijuana users before patients could be wait-listed for a liver transplant. The revised policy allows marijuana users who meet all other criteria to be wait-listed for liver transplants if a single screen turns up negative. It's a step in the right direction.
On Tuesday,
demonstrators gathered in Portland to protest the federal crackdown
as President Obama came to town on a fundraising trip. He was hit by similar protests in Oakland a day earlier.