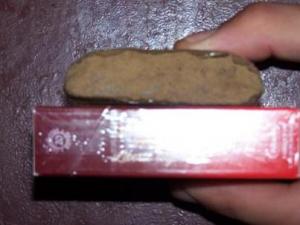 Lebanese security forces began eradicating cannabis fields in the Bekaa Valley Monday, but locals fought back with machine guns and rocket-propelled grenades, wounding one policeman and damaging two vehicles and forcing a temporary halt to the destruction of the crop, the
Daily Star
reported. The attack on the eradicators took place near the village of Boudai, on the outskirts of Baalbek.
Lebanon is one of the world's leading has producers, and the Bekaa Valley has long been known as a site of cannabis production. During the Lebanese civil war, the trade blossomed into a multi-billion dollar business, but after the war, the government banned it in 1992, and has undertaken eradication operations with varying degrees of enthusiasm each year since.
Hash producers also fought back Monday morning by using burning tires to block roads in some neighborhoods in Baalbek and in the town of Boudai. Police managed to clear those blockages by midday Monday. And armed men also attacked tractors used to destroy the crop. The National News Agency reported that 15 tractors were attacked in Ain al-Sawda, with the drivers reporting that they were warned not to take part in the eradication effort.
The hash farmers accused the Lebanese government of depriving them of their main source of income and neglecting the area's development needs. They argued that the Valley has been poor and marginalized for decades, and repeated crop substitution efforts have been half-hearted at best.
But Colonel Adel Mashmoushi, head of the Lebanese anti-drug agency, defended the eradication effort. He called cannabis "a dangerous poison" and warned "drugs will spread in Lebanese society," if the crop is not destroyed.
"Everybody knows that if we do not destroy cannabis, this will tarnish Lebanon's reputation on the international level," he added. "These plants deprive the Bekaa of all legitimate sources of making a living. God willing, in the coming days will prove how serious the state is in this move, we will continue to destroy cannabis until the last plant is eradicated."
And so begins the harvest season in Lebanon.