More trouble on the border, more prison guards get caught, and a Puerto Rican cop goes away for a long, long time. Let's get to it: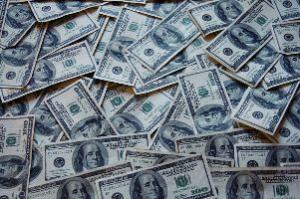 In Rio Grande City, Texas,
two South Texas deputies were charged last Friday
with trying to swap automatic weapons to be sent to Mexico in exchange for cocaine and marijuana. They are also charged with taking more than $10,000 in bribes from an underground casino owner. Starr County Sheriff's Deputy Nazario Solis III and the as yet unnamed second deputy face six drug, bribery, and extortion counts. Solis and the other deputy are charged with one count of attempting to possess cocaine for distribution and two counts of attempting to possess marijuana for distribution. They're looking at up to 40 years on the cocaine charge.
In Carlisle, Indiana,
a state prison guard was arrested Monday on drug charges
. Jon Dobbins, 37, was arrested on the job at the Wabash Valley Correctional Facility and faces preliminary charges of possession of a controlled substance, trafficking and three misdemeanors relating to paraphernalia, resisting law enforcement and battery. He was being held on a $57,000 bond and has been suspended from his job.
In Southington, Connecticut,
a state prison guard was arrested Tuesday
as he bought drugs in a commuter parking lot on his way to the prison. Arcolain Fountain, 46, went down after corrections officials initiated an investigation in March into reports a guard was trying to smuggle drugs into the Cheshire Correctional Institution. Fountain is charged with criminal attempt to convey unauthorized items into a correctional facility, criminal attempt to possess narcotics, and criminal attempt to possess a hallucinogenic. He was being held on $100,000 cash bond pending a Wednesday hearing in Meriden Court.
In San Juan, Puerto Rico,
a former Puerto Rico police officer was sentenced last Thursday
to 40 years in federal prison for his role in providing security for drug deals in an FBI sting in which he received $2,000 per transaction. Javier Diaz Castro, 30, was convicted in December of two counts of conspiracy to possess with intent to distribute more than five kilograms of cocaine, two counts of attempting to possess with the intent to distribute more than five kilograms of cocaine, and two counts of possession of a firearm in furtherance of a drug transaction.. Diaz was one of 88 other law enforcement officers in Puerto Rico and 44 other people indicted in October 2010 as part of the FBI's Operation Guard Shack, which targeted public corruption and cocaine trafficking.