The federal crackdown on medical marijuana continues in California, the first plants are now being grown in New Jersey, and there's lot's more medical marijuana news, too. Let's get to it: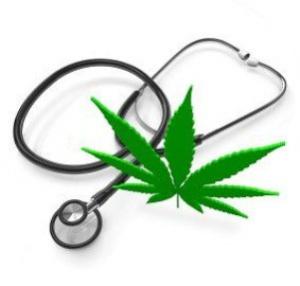 National
Last Tuesday,
the US Department of Agriculture warned states
that they cannot allow food stamp applicants to deduct the cost of medical marijuana expenses. The department acted after Portland's Oregonian newspaper surveyed medical marijuana states and found three -- Oregon, New Mexico, and Maine -- that allowed the deduction. Now, all three will have to stop.
On Tuesday,
Rep. Sam Farr (D-CA) introduced the Truth in Trials Act
, which would allow medical marijuana patients and providers facing federal criminal prosecution to present evidence that they were in compliance with state medical marijuana laws. The bipartisan bill has 18 cosponsors, including Reps. Barney Frank (D-MA) and Ron Paul (R-TX).
California
Last Wednesday,
the DEA raided a Venice dispensary
. The feds hit the Pacific Collective. The warrant remains under seal, so no further information is available, but it was the first federal action against Venice dispensaries since the state's US Attorneys announced a crackdown last fall.
Also last Wednesday,
the Palm Springs City Council approved an urgency ordinance
requiring city-approved dispensaries to visibly post that they are operating legally. While the city has numerous dispensaries, only three are legally approved by it. The ordinance also establishes an abatement process and fine program for dispensaries that do not comply with city mandates.
Last Thursday,
Oakland officials ripped federal prosecutors
for targeting the Harborside Health Center for closure. With 100,000 patients, Harborside is the world's largest dispensary. US Attorney for Northern California Melinda Haag filed asset forfeiture lawsuits against Harborside's two locations. The other one is in San Jose. At an early morning press conference, city and state officials lambasted the feds.The uproar will continue Monday, when President Obama visits the city. Protests are being planned now.
Also last Thursday,
the former mayor and one-time city manager of Cudahy agreed to plead guilty
to bribery charges for taking money to support the opening of a dispensary. Ex-Mayor David Silva and former City Manager Angel Perales will each plead guilty to one count of bribery and extortion. They solicited and received a $1,700 bribe from the would-be operator. Then they took $15,000 offered to them by a former dispensary operator turned FBI informant. They each face up to 30 years in prison.
On Monday,
a Clovis dispensary operator was hit with federal money-laundering charges
. Mark Bagdasarian owned the Buds 4 Life dispensaries in Tarpey Village and Friant. He already faced federal marijuana possession and distribution charges from an indictment filed last October, but now the feds have updated the indictment to include money laundering. They accuse Bagdasarian of laundering money through ATMs at his dispensaries.
Also on Monday,
the San Leandro City Council moved to begin regulating dispensaries
. The move came against the advice of city staff, who recommended a ban within city limits. Instead, the council directed staff to start work on regulating where and how such facilities could be located. The issue now moves to the council's rules committee, which will start work with city staff to determine how to begin the process of creating zoning and permitting rules.
On Tuesday,
a dispensary sued the city of Victorville
over its recently-passed ordinance banning dispensaries. High Desert Herbal Therapy opened in September and was cited for a city code violation and fined $400 in May for operating without a permit. The dispensary says the city refused to issue a permit and its ordinance conflicts with state law. It will seek a temporary restraining order next week.
Also on Tuesday,
Lake County supervisors voted to disband
the Medical Marijuana Cultivation Ordinance Advisory Board. The move followed the adoption of a 45-day urgency cultivation ordinance at a special BOS meeting July 9 and the filing of a request for a temporary restraining order and injunction against Sheriff Frank Rivero and the County of Lake last Thursday by an attorney on behalf of Don Merrill, who was a member of the committee.
Also on Tuesday,
the DEA raided a Lake Elsinore dispensary
for the second time in three months. The feds hit the Compassionate Patients Association and seized marijuana, but not cash or paperwork. The collective was first raided in April. Now, the new owner says she doesn't know if she will reopen.
Also on Tuesday,
the Lemon Grove City Council voted to study regulating dispensaries
. The council ordered city staff to prepare a report on the legal, financial, economic, and land use impacts dispensaries would have on the town. The council acted after Citizens for Patient Rights gathered enough voter signatures to put the issue to a vote if the council fails to act. The council also voted to have a subcommittee look into placing a competing measure on the same ballot that might include a ban on medical marijuana dispensaries.
As of month's end,
the number of dispensaries in San Francisco will be at a 10-year low
. The announced July 31 closures of HopeNet and the Vapor Room under federal threat will bring the number of dispensaries to fewer than 20. A year ago, there were 26 licensed dispensaries operating in San Francisco. US Attorney Melinda Haag's office has shut down six to date. A seventh dispensary was put out of commission by a house fire. There were as many as 40 dispensaries in the city in 2005, but the municipal Medical Cannabis Act limited the areas in which they could do business, leading some to close.
Michigan
Last Tuesday,
a medical marijuana initiative campaign conceded it wouldn't make the ballot
. The Committee for a Safer Michigan said it had collected only about 50,000 signatures while it needed 322,609 valid ones. The group is pledging to return in 2014.
Last Wednesday,
Kalamazoo officials confirmed a dispensary initiative will be on the ballot this fall
. Initiative backers had met the signature requirements, but city officials had concerns that medical marijuana court decisions in the state might affect its legal viability. Now, they are prepared to let the vote go forward.
Last Thursday,
a medical marijuana rally was canceled because of a cease and desist order
from Hayes Township, where it was to have been held. Donnie and Billie Jo Hogan, owners of the Mid-Michigan Caregiver's Club in Harrison, had planned the rally as a protest after being arrested for selling marijuana last month. But Hayes Township said it sought the order because the Hogan's didn't have permits for food and camping. The Hogans canceled the rally on their attorney's advice.
Montana
Last Friday,
a medical marijuana grower and provider was sentenced to seven years in federal prison
in one of the harshest sentences yet related to last year's federal raids of large Montana medical pot operations. Christopher Ryan Durbin pleaded guilty in March to charges of conspiracy to manufacture and distribute marijuana and structuring or making bank deposits of less than $10,000 to avoid IRS reporting requirements. Durbin owned and operated several medical marijuana businesses in the Columbia Falls area and was in charge of the distribution network.
New Jersey
On Monday,
Assemblyman Reed Gusciora called for hearings on delays in the state's medical marijuana program
. The Trenton Democrat was one of the sponsors of the law, and he says the state's administration should explain the delays, but a schedule for his proposed hearings hasn't been announced. The state planned to have dispensaries open by July 2011. But the first one to operate legally now won't open until at least late August.
On Wednesday,
the Greenleaf Compassion Center revealed it had been growing medical marijuana for the past few weeks
. That marks the first time in decades that marijuana has been grown legally in the state. The first plants are about a foot high and the center's Montclair dispensary should be open and accepting patients by mid-September, said center president Joseph Stevens.
Washington
Last Tuesday,
the Leavenworth City Council voted to ban collective gardens and dispensaries
. The 5-2 vote confirmed a moratorium enacted in June after a collective garden opened in the city. Leavenworth Mayor Cheri Kelley Farivar said the city worried about liability, legality, zoning and public safety.
On Monday,
the Shoreline City Council voted to approve regulations for collective gardens
. It passed an ordinance providing for the adoption of permanent development code regulations for medical marijuana collective gardens. The 6-1 vote was met with cheers from a packed chamber.