There could yet be not one, but two marijuana initiatives on the Oregon ballot in November. The Oregon Marijuana Policy Initiative (OMPI) filed a lawsuit in Marion County Circuit Court last week against Secretary of State Kate Brown over her office's invalidation of tens of thousands of signatures on petitions for Initiative Petition 24 (IP-24), which would legalize personal possession and cultivation of marijuana for adults via a constitutional amendment.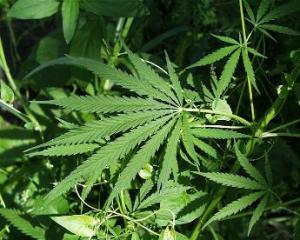 The other Oregon legalization initiative, the
Oregon Cannabis Tax Act
(OCTA), officially qualified on Friday. It will be known as Measure 80 on the ballot. OCTA needed only 84,000 signatures to make the ballot, but because the OMPI is a constitutional amendment it faces a higher hurdle.
The OMPI has handed in more than 175,000 signatures, far in excess of the 116,000 needed to qualify for the ballot, but the effort was hit hard when Brown's office invalidated nearly 48% of the 122,000 signatures handed in on May 25. That means almost 100% of the 53,000 signatures handed in after May 25 must be found valid if the measure is to make the ballot.
The lawsuit challenges a range of specific methods and reasons used by Brown's office to disqualify individual voter signatures and entire sheets of up to 10 voter signatures each in a sampling process conducted in June, before the final deadline for signatures on petitions on July 6. That sampling process invalidated resulted in a historically low validity rate and damaged the initiative's chance to make the ballot. Other measures submitted at the same time are suffering similarly low validation rates.
"Under the policies of Kate Brown, the Oregon Elections Division works hard to remove every possible signature from initiative petitions and for reasons that make no sense," said OMPI proponent Robert Wolfe. "Instead, they should be working to include as many signatures as possible, thus preserving citizen access to the ballot through the initiative system, as demanded by the Oregon Constitution."
The OMPI lawsuit seeks to reopen the state's validation work on IP-24 so that the measure can legitimately qualify the November ballot based a fair count of valid signatures from Oregon voters.
"The recently developed policies of the state and of Kate Brown reduce access to the initiative process and make it the province of only the wealthiest special interests," Wolfe said. "A win for IP-24 would help restore ballot access to all petition sponsors. It is time to shine a bright light on the undemocratic policies and actions of Oregon's Secretary of State."