Voters in two Midwest cities may have the opportunity to vote on marijuana law reforms this November. Advocates of a Flint, Michigan, initiative that would legalize the possession of up to an ounce by those 19 and over and advocates of a Springfield, Missouri, initiative that would make small-time pot possession the lowest law enforcement priority both handed in signature petitions last week.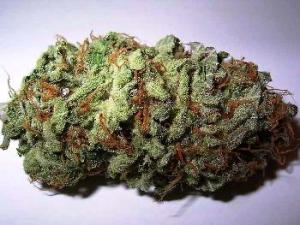 In Flint, the Coalition for a Safer Flint handed in more than 1,300 signatures last Monday. They need 784 valid signatures to qualify for the ballot.
The Flint initiative would exempt those 19 and over in possession of less than an ounce of marijuana from city code prohibitions on its possession. Possession would remain illegal under state law.
"We're really hoping this will give the officers here in Flint the option to use discretion so they can spend better time dealing with the rampant crime happening in the city," the coalition's Brian Morrissey told
Michigan Live
. "There are still quite a few people being arrested for minor possession of small amounts of marijuana... I think the citizens of Flint are definitely ready to see their police resources used more efficiently. I think this is a no-brainer."
The signatures are now being reviewed by city election officials. If the measure is approved, Flint will join Detroit in voting on marijuana law reforms. A Detroit measure to legalize possession of up to an ounce by adults won a legal battle to get on the ballot last month.
In Springfield,
Springfield Cannabis Regulation
turned in more than 2,600 signatures for an initiative that would make small-time marijuana possession the lowest law enforcement priority. The group needs 2,101 valid signatures to make the ballot and can continue to gather more until July 26.
"This petition will allow Springfield voters to instruct the government that the police have more important tasks than arresting people for possession of small amounts of cannabis," the group's Maranda Reynolds told
KMOX-TV
. "By eliminating the hundreds of arrests for simple possession that occur every year in Springfield, we will free up resources to focus on more serious offenses such as property and violent crimes."
If the measure is approved, it will be sent to the city council for its consideration at its August 13 meeting. If the council fails to approve it without amendment it goes to the voters in the November general election.
In both states, statewide signature-gathering to get legalization initiatives on the ballot came up short this year. But at least voters in some locales may have a chance to vote for reform.