Voters in Massachusetts will have the chance to decide in November whether to legalize the medicinal use of marijuana. A spokesman for Secretary of State William Galvin said last Tuesday that proponents had successfully delivered the 11,000 additional signatures necessary and the measure had qualified for the ballot.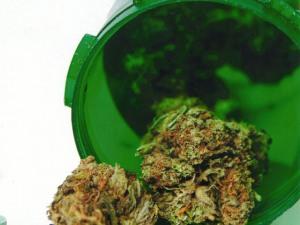 Earlier this year, proponents had gathered some 80,000 voter signatures so that if the legislature failed to act on pending medical marijuana bills -- and it did fail to act -- by May 1, they only needed the additional 11,000 to take the issue directly to the voters.
Sponsored by the
Massachusetts Patient Advocacy Alliance
, the
initiative
allows patients with specified medical conditions "and other conditions" to possess up to a 60-day supply of marijuana. Patients or their caregivers would have to obtain their medicine from one of up to 35 non-profit dispensaries or "medical marijuana treatment centers" and would not be able to grow their own unless they qualified under a hardship provision. Patients, caregivers, and dispensaries would be registered with the state.
[Update: The official initiative campaign is now online as The Committee for Compassionate Medicine (CCM). Mass. Patients will continue as an advocacy group after Election Day.]
If the initiative wins at the polls in November, it will be the latest move in a trend that is seeing the Northeast become nearly as medical marijuana-friendly as the West. New England neighbors that already have medical marijuana laws include Connecticut, Rhode Island, and Vermont, while in the Mid-Atlantic, New Jersey and Washington, DC, also have full-fledged medical marijuana laws and Maryland offers an affirmative defense.
Currently 17 states and DC have legalized medical marijuana.