At least five people have been killed in the drug war on America's streets in the past few weeks. They become the 30th through the 34th persons to die in US domestic drug law operations so far this year.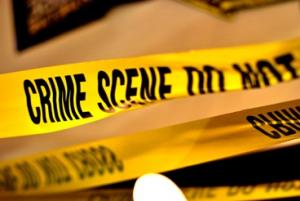 While we try to publish these stories in a timely fashion, it doesn't always work out that way because initial news or police accounts fail to provide adequate detail. In the two cases below from May, for example, the drug war link became apparent only with the release of a toxicology report in one instance and the release of court documents in the other.
In Sonora, California,
James Jones died in police custody on May 3
after swallowing an eight-ball (3.5 grams) of methamphetamine while being searched at the Toulomne County Jail upon being arrested for outstanding warrants. When Jones was taken to the jail, deputies found a glass pipe, prompting them to strip-search him. They observed a white object in his mouth, but when they told him to spit it out, he swallowed it instead. He was then rushed to the hospital, but died of the methamphetamine overdose. A toxicology report released last week showed he had about 16 times the potential fatal level of meth in his system.
In Miami,
Sergio Javier Azcuy was shot and killed on May 17
by Miami-Dade police who had set up a fake cocaine rip-off, then staged a traffic accident to corral the vehicle in which he was traveling. Azcuy, 46, was the passenger in the vehicle stopped by the Miami-Dade Special Response Team, and police shot and killed him when he reached for a "dark shiny object." Police found a cell phone in his hand. Records did not indicate whether he was armed, meaning that he wasn't. The same Miami-Dade robbery unit killed four men in another fake cocaine rip-off last year and two more in a similar set-up in 2007.
In Dallas,
Kendrick McDaniel was shot and killed June 24
by an off-duty Dallas police officer during a confrontation at a local Taco Bell. Officer Courtney Howard entered the restaurant and saw McDaniel, 18, and two other teens sitting there. Howard noticed McDaniel had a marijuana cigarette behind one ear, and approached the teens. According to police, McDaniel got angry and starting cursing at Howard. Howard then pulled his weapon, and McDaniel started to run, fell, and then pulled a gun from his waistband. Howard then shot him. He died shortly thereafter at a local hospital. McDaniel's sister, Cedrickia, said she doubted the police version of events, adding that she didn't think her brother would pull a gun on an officer. The killing will go before a grand jury.
In Atlanta,
Christopher Calhoun was shot and killed by Atlanta police last Wednesday
as they attempted to arrest him on a fugitive warrant for drug and auto theft charges from Mississippi. Police got a tip Calhoun, 38, was in a vehicle at a local shopping mall, and shot and killed him when he didn't surrender peacefully. There was little detail beyond that, except one witness said police pulled up in several vehicles, jumped out of their cars, and yelled "Freeze!" before opening fire. The killing is being reviewed by the Georgia Bureau of Investigation.
In North Fort Myers, Florida,
Carlos Joseph Charles was shot and killed last Thursday
by a Lee County sheriff's deputy after the vehicle he was driving was pulled over by the sheriff's Highway Interdiction Unit. Charles, 28, was driving with a woman and a four-year-old child when deputies stopped his vehicle. All three were ordered out of the vehicle when a drug dog alerted on it. When deputies found "a large amount" of cocaine, a "violent altercation" ensued and Charles was fatally wounded. The unnamed deputy was reportedly injured, but was quickly released from the hospital. Charles had been sentenced to two years in state prison on cocaine charges in 2008.