More dope-dealin' and/or sticky-fingered cops this week, plus a tweaker judge gets sentenced. Let's get to it: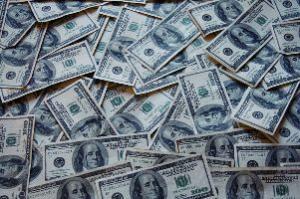 In Norwalk, Connecticut,
a state marshal was arrested last Tuesday
after police found more than a quarter-pound of pot in his vehicle. Marshal Alan Freedman, 58, was pulled over for running a red light, and a police drug dog alerted on his vehicle. Police found two bags of marijuana, a plastic container containing marijuana, digital scales, nine pipes with pot residue, a bag of seeds, and empty baggies. The pot seized came to 4.8 ounces. Freedman is charged with possession of more than four ounces of marijuana, possession of marijuana with intent to sell, illegal distribution of marijuana and possession of marijuana with intent to sell within 1,500 feet of a school. Freedman was released after posting $10,000 bond. State marshals are certified law enforcement officers, but typically handle civil matters, such as serving court documents.
In Shreveport, Louisiana,
a Shreveport police officer was arrested last Wednesday
for peddling drugs and soliciting prostitutes. Officer Jeffrion Smith, 30, went down after the department got information that he was looking for hookers, and an undercover investigation resulted in his arrest. He is charged with solicitation of prostitution, distribution of a Schedule I narcotic, and possession of a firearm with a controlled dangerous substance. He is now on administrative leave after being booked into the Caddo Parish Jail.
In Memphis, Tennessee,
a Memphis police officer was arrested last Friday
after getting ensnared in a drug sting operation. Officer Melvin Robinson, 28, went down after telling an FBI informant in November he was having money problems and agreeing to buy and sell 10 kilos of cocaine with a street value of $300,000. Robinson used his police squad car to drive to a south Memphis truck parking lot and grabbed a black duffle bag full of what he thought was cocaine. He was then arrested. He is charged with attempted possession of cocaine with the intent to distribute.
In Gulf Shores, Mississippi,
a Gulf Shores Police jail guard was arrested last Friday
on charges he pilfered items from the department's evidence room. Barry Martin got busted after police searched his home and recovered several guns and prescription medications taken from the police lockup. He is charged with theft of property and unlawful possession of a controlled substance.ed possession of a controlled substance with intent to distribute. He faces up to life in prison.
In Los Angeles,
an LAPD gang and narcotics division detective was arrested last Friday
after a fellow detective saw him taking money from the scene of a drug raid. Det. Ramon Alvarez, a 27-year veteran of the department, was detained at the scene and his vehicle was searched. The money was found in the vehicle. Alvarez faces one count of grand theft.
In Los Angeles,
a former Redondo Beach police officer was charged Monday
with tipping a Torrance policeman that narcotics investigators were about to raid a house where the policeman allegedly had gone to buy drugs, prosecutors said Monday. Christopher Sabosky, 33, allegedly sent a text message to Torrance Officer Jeff Grau when he recognized Grau as a police task force prepared to serve a search warrant in 2010. Grau tried to leave without buying drugs, but was detained. Prosecutors allege Sabosky tried to "influence another officer into not detaining Grau." He is charged with felony counts of revealing warrant information prior to execution of a search or arrest warrant, and conspiracy to commit an act injurious to the public. Sabosky was arraigned Monday, pleaded not guilty, and was released on his own recognizance.

In Oakland, California, a former San Ramon police officer pleaded guilty last Thursday to multiple corruption counts in the ongoing CNET (Central Contra Costa County Narcotics Enforcement Team) scandal. Louis Lombardi, 39, pleaded guilty to four misdemeanor counts for stealing cash and property during searches of homes and five felony counts for possessing and selling stolen drugs and firearms while he worked for CNET. The former CNET commander and two other police officers still face a raft of state and federal charges ranging from stealing and selling marijuana and methamphetamine to shaking down workers at an illegal massage parlor they operated to selling steroids to involvement in a scheme to create "dirty DUIs" by targeting men in bars to get them drunk, then arresting them on the highway to help their spouses in divorce cases. Lombardi is looking at up to 60 years in federal prison.

In Chicago, a former Chicago police officer was convicted in federal court Tuesday along with four others of being part of a drug dealing and rip-off crew led by a narcotics kingpin who had once been his snitch. Glenn Lewellen, 55, who resigned from the department in 2003, had the kingpin working as his informant from 1996 to 2000. In 2004, Lewellen participated with the kingpin and others in the rip-off of 70 kilos of cocaine by driving up in a fake squad car and allowing the courier to flee. While he was convicted of conspiracy in that case, he was not convicted in a racketeering conspiracy spanning a decade that included robberies and kidnappings.

In Jackson, Mississippi, a former Crockett County General Sessions court judge was sentenced last Thursday to six months in prison for his involvement with methamphetamine. Shannon Jones had pleaded guilty to a single count in October of conspiracy to manufacture and possess meth with the intent to distribute. He had originally been arrested on state charges after sheriff's deputies said they found meth-making materials at his home, but he was indicted on five federal charges in June. Jones must also pay the DEA $3,000 and submit to drug testing.