The campaign to put a marijuana legalization initiative on the Michigan ballot is going to have its work cut out for it, if a new poll accurately reflects voter sentiments. The Detroit Free Press/WXYZ-TV poll had respondents rejecting legalization by a margin of 50% to 45%.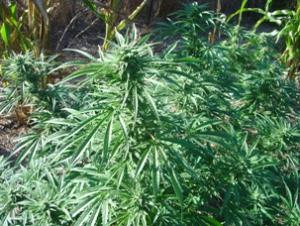 The conventional wisdom on initiatives is that those that start with less than 60% popular support face long odds.
The poll was conduct by EPIC-MRA of Lansing and surveyed 600 likely voters. It has a margin of error of +/- four percentage points. The poll specifically asked if respondents would vote for the ongoing initiative effort if it makes the ballot.
Breaking down the numbers, legalization had majority support among Democrats (57%) and independents (51%), but not Republicans (29%). Men were more likely to support legalization (48%) than women (43%). Support was stronger among respondents younger than 50 (49%) than over 50 (44%). And a favorable view toward legalization was more likely in the Detroit metro area (48%) than the rest of the state (43%).
The initiative now in the signature-gathering phase is the
Campaign for a Safer Michigan
. The campaign needs to gather some 322,000 valid signatures from registered voters by June 9 to qualify for the November ballot.
[Editor's Note: An earlier version of this article misstated the number of signatures needed and the date they must be turned in.]
A legalization initiative was approved for the Washington state ballot Friday, and a Colorado initiative is awaiting certification after handing in nearly double the number of signatures required. Campaigns are still in the signature-gathering phase in California, Missouri, Montana, and Oregon.