In Tallahassee, drug testing fever seems to know no bounds. Companion bills that would mandate random, suspicionless drug testing of state employees were on the agenda last week, and both passed out of committees in their respective chambers. Republican legislators also used the bills to attack state workers collective bargaining rights.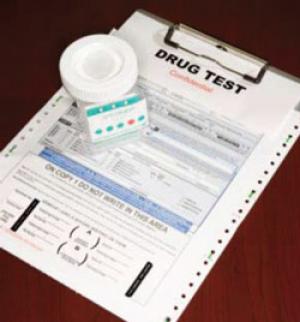 The latest legislative drug testing effort comes even as a state law passed last year to force welfare applicants and recipients to pass drug tests has been temporarily blocked by a federal court pending a final decision and as Republican Gov. Rick Scott's executive order last year to drug test state employees is in limbo awaiting litigation.
This week's drug testing bills,
House Bill 1205
and
Senate Bill 1358
, would give state agencies the option of randomly drug testing their employees quarterly. Bill supporters argued that the legislation would give state agencies the ability to drug test workers just as private employers do.
"State employees are not different from other employees," and should be subjected to drug tests just like private workers, said state Sen. Alan Hays (R-Umatilla), the sponsor of the senate bill.
The bills authorize state agencies to require all employees to submit to periodic random drug testing and would allow them to fire workers who test positive or mandate they undergo drug or alcohol treatment at their own expense.
The bills also remove "the definition of the term 'safety-sensitive position'" and remove "provisions limiting the circumstances under which an agency may discharge an employee in a special risk or safety-sensitive position." And for good measure, the bills "delete provisions relating to public employees' collective bargaining rights for drug testing."
Some members of the committee said they were concerned the bill could be challenged on constitutional grounds, but they were outvoted. The House bill passed out of the Government Operations Committee on a 9-4 vote, and the Senate bill passed out of the Health Regulation Committee on a 6-1 vote. Both bills face further committee votes before going to the floor.