Medical marijuana is an active issue around the country, and especially so these days in California. Here's the latest: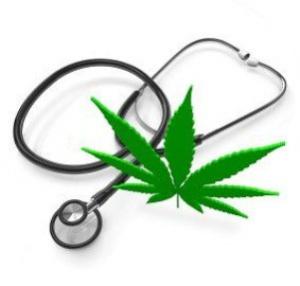 Arizona
Last Friday,
Gov. Jan Brewer gave up her fight against medical marijuana dispensaries in the state
. Her decision came after having her challenges thrown out in both federal and state court. Last Friday, she directed state officials to begin implementing the law to allow dispensaries to apply to operate.
California
The clock is ticking on
Senate Bill 129
, introduced by Sen. Mark Leno (D-San Francisco). The bill would provide medical marijuana patients with protection from workplace discrimination. The legislature must act on the bill by month's end or it dies. It's the same story with
Assembly Bill 1017
, introduced by Rep. Tom Ammiano (D-San Francisco), which would allow for reduced misdemeanor charges in cultivation cases.
Last Tuesday,
the Colusa City Council voted unanimously to extend its ban on dispensaries to another full year
. The ordinance goes into effect immediately. This is the last extension on the temporary ban; after this, the city will need a permanent ordinance to spell out the restrictions.
Last Wednesday,
federal agents raided the Disabled American Veterans Collective in Murrieta
. The owner, Kevin Freeman of Temecula, and one other person were arrested on suspicion of possession of marijuana for sale. Federal search warrant documents accused Freeman of operating a for-profit business that would sell marijuana to people without medical conditions. But Freeman said his operation was "a true collective." The dispensary had previously seen customers pulled over by deputies after leaving the premises and been the subject of an undercover buy by a deputy who fraudulently obtained a medical marijuana recommendation.
Also last Wednesday,
the US Attorney for Southern California announced
that federal prosecutors over the past week have filed four asset forfeiture lawsuits against properties housing marijuana storefronts in Los Angeles and Orange counties and have sent warning letters to property owners and operators of "illegal marijuana stores" in several Southland cities. They also sent threat letters to dispensary operators and property owners of the nearly two dozen dispensaries operating in Costa Mesa. The feds also raided three Costa Mesa dispensaries.
Also last Wednesday,
Glenn County supervisors moved ahead with an ordinance
that would ban dispensaries, collectives, and co-ops, but would allow backyard grows for patients. The county's emergency moratorium ordinance expires in March.
Last Thursday,
the California Supreme Court decided to hear four medical marijuana cases
in a bid to restore same clarity to the state's muddled medical marijuana laws. The cases revolve around state-federal and state-local conflicts, and mixed rulings in lower courts have led to massive confusion in the state.
Also last Thursday,
Californians to Regulate Medical Marijuana announced it had filed a medical marijuana regulation initiative
with the state last month. The campaign expects to be okayed for signature-gathering early next month and has until April 20 to gather more than 500,000 valid signatures to make the November ballot. See our feature story on it
here
.
Last Friday,
prosecutors in San Luis Obispo County announced they were dropping the charges
against six people arrested in 2010 for running medical marijuana delivery services. Prosecutors threw in the towel after a judge issued jury instructions that allowed the defendants to argue that they thought an undercover officer who infiltrated them was part of their collective. That would make the case tough to win, prosecutors said.
Also last Friday,
a judge in Riverside rejected a restraining order sought by the city of Murrieta against a newly opened medical marijuana collective
. The Greenhouse Cannabis Club can stay open pending a February 17 hearing, even though Murrieta has a moratorium on dispensaries, the judge ruled.
On Monday,
federal agents and Riverside County sheriff's deputies raided six suites containing medical marijuana operations in a business park north of Murrieta
. The lawmen became aware of the operations while raiding a neighboring dispensary last week. Three people were arrested on marijuana cultivation charges. The raids were led by the DEA.
Also on Monday,
the Calexico Planning Commission approved a ban on dispensaries
. The proposed ban will now go before the city council.
On Tuesday,
San Francisco announced it would begin issuing dispensary permits again
after the state Supreme Court agreed to hear four medical marijuana cases that could clarify state law. In doing so, the high court vacated a case, Pack v. Long Beach, that said city or county laws regulating medical marijuana violated federal law. Now that Pack has been vacated, city officials said the permitting process can resume as normal.
The following day, the city changed its mind
.
Also on Tuesday,
Mendocino County supervisors voted to kill the county's medical marijuana permit program
after receiving threats of legal action from Northern California US Attorney Melinda Haag. The innovative program allowed collectives to grow up to 99 plants per parcel, with each plant tagged by the sheriff's office.
Also on Tuesday,
Humboldt County supervisors voted unanimously to extend a temporary moratorium on new medical marijuana dispensaries
for an additional 10 months and 15 days. The supervisors also added language to the ordinance that is meant to protect existing dispensaries from closure. Three dispensaries currently operate in the county.
Also on Tuesday,
the Whittier city council voted to impose a 45-day moratorium on new dispensaries
, citing the Pack v. Long Beach ruling and ignoring the fact that the state Supreme Court vacated it last week. That means the number of dispensaries in the city is capped at one -- the Whittier Hope Collective, which opened in July 2010 after the council approved a conditional use permit. Although the moratorium is only for a month and a half, the council indicated it intended to maintain the status quo until the Supreme Court decides Pack and other medical marijuana cases.
Lastly, on Tuesday,
a judge in Live Oak heard arguments in a civil lawsuit brought against the city over its ban on growing medical marijuana
. James Maral sued after the city council last month approved the ban on even personal grows, saying it would force him to make "cruel choices." The lawsuit accused the city of running afoul of state law (Proposition 215), which allows patients to grow their own medicine. The city had acted after complaints from residents about the "stench" of marijuana and fears of violent robbery attempts. The judge refused to issue a temporary injunction because he had not seen the ordinance, but left open the possibility of revisiting the decision at a later date.
Colorado
Last Thursday,
Colorado US Attorney John Walsh told the Denver Post
that evidence medical marijuana is having a negative impact on kids spurred his decision to crack down on dispensaries near schools. The comments came days after he sent letters to 23 dispensaries within 1,000 feet of schools. The letters ordered the dispensaries to close by Feb. 27 or face potential criminal prosecution or seizure of assets.
On Monday,
Law Enforcement Against Prohibition
sent a letter to Colorado US Attorney John Walsh saying his threats and actions against medical marijuana providers are "a disservice to the state of Colorado." The letter was signed by LEAP director Neill Franklin and two Colorado law enforcement figures, former municipal court Judge Leonard Frieling and retired Denver police officer Tony Ryan.
On Wednesday, medical marijuana supporters organized by
Sensible Colorado
did a mass phone-in to their US congressional representatives urging them to help call off the federal crackdown and support the state's medical marijuana program.
Indiana
Earlier this month,
state Rep. Tom Knollman (R) introduced a medical marijuana bill
,
HB 1370
, which calls upon the Indiana Department of Health to develop a regulatory framework for the growth and distribution of medical marijuana through dispensaries and to register patients with debilitating medical conditions. This is the first medical marijuana bill introduced in the state in recent memory.
Kansas
On Tuesday,
a medical marijuana bill got a hearing in the House Health and Human Services Committee
. The bill, the
Kansas Compassion and Care Act
, was introduced by Rep. Gail Finney (D-Wichita). Previous medical marijuana bills have been stalled in committee, and the committee took no action on this one Tuesday. Meanwhile, supporters of the bill packed the hearing room and demonstrated outside before the hearing.
Maryland
Maryland House Delegate Cheryl Glenn (D-Baltimore) has introduced a comprehensive medical marijuana bill that would replace a bill passed last year as a stop-gap measure while the state appointed a workgroup to further study the issue. House Bill 15,
the Maryland Medical Marijuana Act
, would create clear rules for qualified patients and law enforcement, and put in place a strictly regulated production and distribution system. A measure passed last year created minimal protections for patients but did not set up a distribution system. That measure created a working group to come up with proposals for this year, but neither of those proposals includes allowing patients to grow their own. Glenn's bill does. It now awaits committee hearings.
Montana
Last Thursday,
the owner of the Big Sky Health Health dispensary in Missoula pleaded not guilty
in federal court to a charge of conspiracy to manufacture and distribute marijuana. Jason Washington is one of six defendants in an indictment that followed federal raids last November on numerous businesses, homes and warehouses linked to marijuana businesses in western Montana. Washington is a former quarterback for the University of Montana Grizzlies, and the feds even seized his Big Sky championship ring, as well as 80 pounds of marijuana and $232,000 in cash.
Last Friday,
a federal judge ruled that Montana's medical marijuana law doesn't shield providers of the drug from federal prosecution
. US District Judge Donald Molloy dismissed a civil lawsuit by 14 persons and businesses that were among those raided by federal authorities last year. He cited the Constitution's supremacy clause. "Whether the plaintiffs' conduct was legal under Montana law is of little significance here, since the alleged conduct clearly violates federal law," Molloy wrote. "We are all bound by federal law, like it or not."
New Jersey
Last Friday,
the New Jersey Supreme Court declined to hear the appeal of John Ray Wilson
. Wilson, an MS patient, was sentenced to five years in prison for growing his own medicine in his back yard. He had been out on appeal, but now must resume serving his sentence. Wilson was not allowed to tell his jury why he was growing marijuana plants. Supporters, including legislative leaders, have campaigned for clemency for Wilson, to no avail.
Ohio
Last Friday,
Ohio Attorney General Mike DeWine certified a medical marijuana ballot issue
, and on Monday, the Ohio ballot board gave its okay. The
Ohio Medical Cannabis Amendment
campaign can now begin signature gathering. It needs some 385,000 valid voter signatures to make the November ballot. This is the second Ohio medical marijuana initiative to be certified for the 2012 campaign. The
Ohio Alternative Treatment Amendment
was approved in October.
Washington
On Monday, the city of Bellingham revoked the registrations of medical marijuana dispensaries after deciding that dispensaries were not legal under state or federal law. The city has not yet decided what to do about dispensaries that are already operating there, but at least one said it would reopen as a private, members-only club next month.

Washington, DC

On Monday, a hydroponics superstore known as the "Walmart of Weed" announced it would open a store in the nation's capital in March. WeGrow sells all of the products and services one would need to grow marijuana or other indoor plants, but does not sell the plant itself. The company said it had signed a lease for a property on Rhode Island Avenue NE. The company already operates superstores in Oakland, Sacramento and Phoenix.