The California Supreme Court announced last Wednesday it will review four medical marijuana cases decided by lower courts. In taking on the cases, the high court will attempt to resolve issues of federal, state, and local control that have tied the state's elected officials and medical marijuana community in knots for the past few years.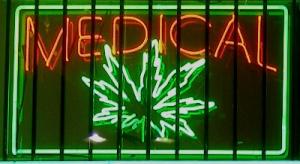 The court will review
Pack v. City of Long Beach
, a case that began when a dispensary operator sued the city, saying the regulations it had crafted were too onerous. But instead of deciding whether the regulations were or were not too stringent, the appeals court threw out the regulations, saying that since marijuana is illegal under federal law, federal law preempted local officials from creating regulations for its sale.
Since the Pack decision, a number of California local governments have rescinded regulations they had crafted and instead opted to simply ban dispensaries from operating. Other localities have cited Pack as a reason not to move forward with plans to regulate dispensaries.
The court will also review
City of Riverside v. Inland Empire Patient's Health and Wellness Center
, in which an appeals court ruled that cities and counties have the right to ban dispensaries. That ruling said neither Proposition 215 nor the state's medical marijuana program bars cities from banning the facilities.
As with Pack, local governments around the state have used the Riverside decision to move away from regulation and toward bans.
The court will also take up an unpublished ruling on a dispensary ban in Upland, which closely mirrors the legal reasoning in Riverside, and a case from Dana Point in which the issue of who has standing to challenge local dispensary regulations is at stake.
All four decisions have now been vacated pending the Supreme Court's decision, which is not expected for as long as two years. In the meantime, cities and counties can no longer rely on those decisions to argue they can't regulate dispensaries or that they can ban them.
The state Supreme Court is stepping into the fray even as federal law enforcement officials are in the midst of a renewed crackdown on medical marijuana providers across California. Federal lawsuits challenging that campaign have been filed in San Francisco and elsewhere.
The medical marijuana community welcomed the court's decision to take up the cases.
"These cases were very problematic for patients and their ability to safely and legally access a medication that works for them," said Joe Elford, chief counsel for
Americans for Safe Access
(ASA), the country's leading medical marijuana advocacy group. "We're very pleased that local governments will now be unable to use appellate court decisions to deny patients access to medical marijuana in their own communities."
ASA was joined by the
American Civil Liberties Union
, the
Drug Policy Alliance
, and the County of Santa Cruz in filing
a brief
last month asking the court to review the Pack case.