A state court judge in Phoenix last Thursday ordered Arizona Gov. Jan Brewer (R) to fully implement the state's Medical Marijuana Act, which was approved by the voters in 2010. Maricopa County Superior Court Judge Richard Gama said Brewer was acting illegally in refusing to implement the law.

[Update: Last Friday, Brewer said she would direct state employees to implement the law.]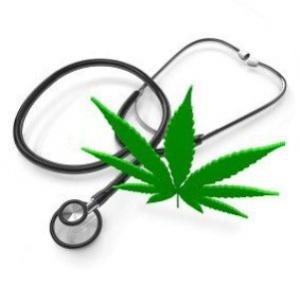 Brewer had argued that she had the discretion to delay enactment of the dispensary regulating portions of the law while she sought clarity in federal court about whether state workers who would regulate the industry faced prosecution under federal laws.
Brewer's federal case was thrown out earlier this month and she gave up on that avenue two weeks ago
, but that was irrelevant as far as Judge Gama was concerned because he didn't buy her argument in the first place.
"Defendants cite no authority for this proposition, and the court has found none," Gama wrote in his ruling. "The voters intended the Arizona Medical Marijuana Act be implemented within 120 days. This has not been done."
In that ruling, Gama also held that rules on who can and cannot have a dispensary permit imposed by Health Director Will Humble were illegal. There was nothing in the law to allow such restrictions, Gama said.
This is the end of the road for Brewer's opposition to the medical marijuana law. She campaigned against it in 2010, but voters approved it anyway. Then, even as the state processed some 18,000 patient registrations, Brewer blocked the implementation of the portion of the law allowing up to 125 state-regulated dispensaries.
Her effort in federal court went down in flames last month, and now the state court has ruled against her. She could have appealed the state court decision, but chose not to.