Cops continue to have problems keeping their hands off the drugs they come across. And they're developing problems with prescription pills, too. Let's get to it: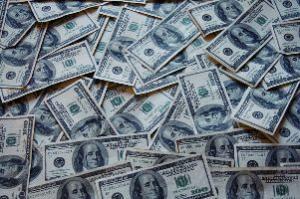 In Seattle,
a South Seattle police officer was arrested January 4
in a sting after colleagues and members of the public complained of his handling of drug evidence. Patrolman Richard Nelson went down after failing an "integrity test," in which an undercover officer posing as someone who found a purse containing cocaine turned it in to him as investigators monitored him. He didn't turn in the drugs and was arrested. He was released from jail early the next morning, and hours later, he shot himself to death in the Cascades foothills.
In Rhine, Georgia,
the Rhine police chief was arrested last Thursday
on charges he was trafficking in prescription pills. Chief Kip Herman Cravey went down after a joint investigation by the Dodge County Sheriff's Office, the Eastman Police Department, and the Oconee Drug Task Force. He is charged with one count of unlawfully distributing Schedule III narcotics (two dozen Soma tablets) and one count of criminal attempt to purchase Schedule II narcotics (Roxicodone). Additional charges may be filed. No word yet on bail arrangements.
In Piscataway, New Jersey,
a former Piscataway police officer pleaded guilty last Thursday
to stealing cocaine from the department's evidence vault. Albert Annuzzi, 47, a 22-year veteran of the department, was arrested in April 2011. In court, he admitted he took the cocaine for his own personal use. Under a plea deal with prosecutors, he faces up to three years in prison and must serve two before being eligible for parole. He will also be banned from holding any public job in New Jersey and forfeit his pension. He is free on bond pending sentencing.
In Wolfeboro, New Hampshire,
a former Wolfeboro police officer was convicted last Thursday
of stealing drugs from the department's evidence room. Roger Martel, 40, was caught stealing 120 oxycodone tablets given to police as part of a prescription drug take-back program. He was charged and convicted on one count of theft by unauthorized taking and one count of controlling a vehicle in which a controlled drug was illegally kept. The eight-year veteran will do only three days in jail after he convinced the judge that he stole the pills because he had developed an addiction to them after being injured on the job. He was sentenced to 12 months behind bars, but the judge deferred all but three days provided Martel follows the court's other orders.
In Buffalo, New York,
a former TSA "behavior detection officer" was sentenced January 4
to two years in prison for letting a local drug operation smuggle cash through the Buffalo Niagara International Airport. Minnetta Walker got the maximum sentence allowed after pleading down from her original charges of participating in a continuing criminal enterprise and conspiracy to distribute marijuana.
In St. Ignace, Michigan,
a former state prison guard was sentenced last Friday
to 10 months in jail for trying to smuggle drugs into the prison. Matthew Bell was busted in September 2011 and later pleaded guilty to possession with intent to deliver less than 50 grams of heroin, possession of less than 25 grams of heroin, and maintaining a drug house. He must also do two years probation.