Tallahassee, Florida, city commissioners last Friday voted to approve a $2.6 million settlement in the wrongful death suit of a young woman killed in a drug sting when she agreed to be a confidential informant for police after being busted on marijuana and ecstasy charges. The payout comes even as a similar killing is shaking the Detroit area.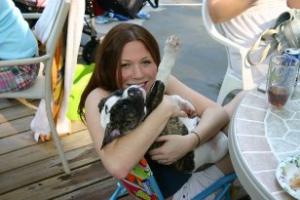 Rachel Hoffman, 23, a recent Florida State University graduate, inhabited student drug circles, but after she was busted and agreed to become a snitch in 2008, Tallahassee police sent her out into an entirely different world. They set up a "buy-bust" sting, giving Hoffman $13,000 in marked bills to buy ecstasy, cocaine, and a gun. Instead of completing the transaction, the two men targeted shot and killed her, stole the money, her credit cards, and her car, and left her body in a ditch. The killers were later caught and are now serving life sentences.
But Hoffman's parents sued after her death, claiming police were negligent in setting her up as an informant and putting her in harm's way. Jury selection in the case began two weeks ago, and the trial was set to begin Monday. After meeting with city attorneys, commissioners voted 3-2 to approve the settlement. The city itself will pay an initial $200,000 installment shortly, but under Florida law, the rest will only be paid after the Florida legislature passes a "claims bill," which could take years.
The city's settlement isn't the only fallout from Hoffman's killing. After her death, her parents lobbied for, and the legislature passed, "Rachel's Law," which mandated reforms to protect informants. Under that law, police who work with informants are also required to get special training, must allow them to talk with an attorney before agreeing to anything, and cannot promise them reduced sentences if they cooperate.
If Michigan had such a law,
perhaps Shelley Hilliard would be alive today
. The 19-year-old transgender woman was found murdered and mutilated on Detroit's east side in October after last being seen going to meet a man she had set up in a drug sting after being busted herself for marijuana.
In a Thursday preliminary hearing for Qasim Raqib, the man charged with her killing, testimony revealed that police told her she could avoid arrest by helping to set up a drug deal. She used her cell phone to call Raqib as police listened in on a speaker phone and told him she knew someone who wanted to buy $335 worth of marijuana and cocaine. He was arrested when he arrived at a local motel 20 minutes later.
Further testimony suggested Raqib called Hilliard two days later and urged her to meet him. A taxi driver who took Hilliard on all her calls testified she said she was worried that Raqib would seek payback over the drug bust. The taxi driver testified that after dropping her off, she called him and sounded fearful, and he then heard a sound like the phone dropping to the ground before it went dead. Her body was found hours later.