The Chronicle may have taken a week off, but drug prohibition-related police corruption didn't. And so we have two weeks worth of corrupt cops. Let's get to it: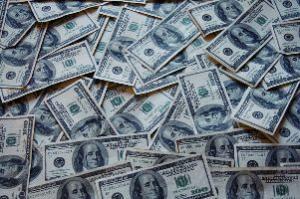 In Memphis, Tennessee,
a Memphis police officer was arrested December 16
on charges he was involved in a 200-pound marijuana deal. Michael Sinnock was carrying 20 opioid pain pills for which he had no prescription when he was arrested on duty and in uniform, so he is being charged for that, too. His formal charges are possession of a controlled substance and possession with intent to distribute.
In Plainview, Texas,
a veteran Plainview narcotics officer was indicted December 20
on a trio of misconduct charges. Detective Ramiro Sanchez is charged with felony theft and two misdemeanors, for forgery and official misconduct. It's unclear just exactly what Sanchez is accused of because neither prosecutors nor the town police chief are talking.
In Bakersfield, California,
a Bakersfield police officer was charged December 23
on multiple drug counts after being caught earlier in the month with methamphetamine in his pocket. Officer Ofelio Lopez went down after an informant told police he had delivered meth to Lopez' home on numerous occasions. Police set up a sting in which a purse containing meth was planted in a remote location and Lopez was sent to retrieve it. He failed to turn in the purse and the drugs at the end of his shift. Police then searched Lopez, his car, and his home and found meth in his pocket, the purse and meth in the trunk of his car, and brass knuckles at his home. He is charged with transporting a controlled substance, possession of a controlled substance while armed with a loaded firearm, possession of a controlled substance, being under the influence of methamphetamine while in possession of a loaded firearm and possession of a dangerous weapon (brass knuckles). He's now out on bail and on paid administrative leave.
In Clinton, Tennessee,
a probationary jail guard at the Anderson County Jail was arrested December 28
on charges she was smuggling drugs to inmates. Kaitlin Paige Hardin, 21, was fired and charged with manufacture/ delivery/sale/ possession of a controlled substance and introduction of drugs into a penal institution. She went down in a sting after authorities received information she was bringing drugs in. They offered her prescription opiods that were to be brought to an inmate, and she took them. At last report, she was still behind bars.
In Kinston, North Carolina,
a former Lenoir County narcotics officer was arrested last Friday
on drug trafficking charges. Clay Kell is charged with trafficking in heroin/opium, which under North Carolina law includes opioid pain medications as well. Kell joined the sheriff's office in 1999 and was promoted to narcotics detective in 2003. He resigned last year.
In Stockton, Kansas,
the Rooks County sheriff was arrested Saturday
for alleged involvement in a methamphetamine distribution ring. Sheriff Randy Axelson, 43, went down after an investigation by the Kansas Bureau of Investigation, Rooks County sheriff's deputies, and two local police departments. Axelson is charged with meth distribution. At last report, he was being held in the neighboring Ellis County Jail awaiting a bond hearing.
In Bellingham, Washington,
a former state prison employee pleaded not guilty last Friday
to charges he provided security and intelligence to a heroin dealer with ties to the Aryan Nation. Christian Knight, who worked first as a prison guard and then as a classification counselor, is accused of passing "sensitive law enforcement information" to a convicted felon now accused of running a meth and heroin ring associated with an Aryan Nations-affiliated gang called The Hated. Knight is one of 12 people charged in the case. He faces drug trafficking and conspiracy charges.
In Memphis, Tennessee,
a former Shelby County narcotics deputy was sentenced December 21
to two years and four months in federal prison after pleading guilty to lying to federal investigators about a confidential informant. Eric Curtis, 37, lied in sworn court testimony and to FBI investigators about a person known as "Informant A," who he claimed provided information that resulted in numerous arrests and drug seizures. The FBI later learned the information came from other sources.
In Attleboro, Massachusetts,
drugs are missing from the police department evidence room
. An audit of the evidence room found that cocaine and other illegal drugs are gone. The Bristol County District Attorney's Office and the State's Attorney General Office have both been notified, and are assisting in the investigation. The routine audit came after a new police chief was named.