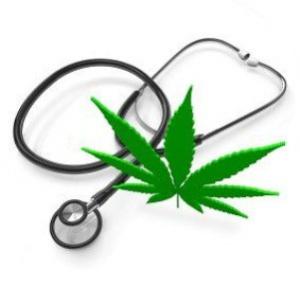 Here's the latest from the medical marijuana skirmishes:
Arizona
A federal judge Wednesday
threw out a lawsuit filed on behalf of Arizona Gov. Jan Brewer
(R) that had blocked the implementation of the state's voter-approved medical marijuana dispensary program. Brewer and state health officials had sued to ask the court for clarification about whether the state's medical marijuana law was preempted by federal drug laws, saying they feared going forward would put state employees at risk of federal prosecution.
California
On December 21,
California Attorney General Kamala Harris sent a letter
to top lawmakers in which she warned that any efforts to regulate medical marijuana via the legislative process will be limited by the state constitution and by the federal government's enforcement of the Controlled Substances Act. In the letter, she noted that an appeals court ruling (Pack v. Superior Court) found that state regulation of large scale medical marijuana cultivation "stands as an obstacle to federal enforcement efforts and is therefore preempted by the Federal Controlled Substances Act."
But Harris also noted that because Proposition 215 was enacted by voter initiative, any legislative regulation that would "undo what the people have done" would be unconstitutional under state law. Still, Harris wrote, the legislature needs to intervene because there are "significant unresolved legal questions" regarding parts of the initiative that allow for collaborative cultivation and the legality of dispensaries.
"I hope that the foregoing suggestions are helpful to you in crafting legislation," Harris concluded. "California law places a premium on patients' rights to access marijuana for medical use. In any legislative action that is taken, the voters' decision to allow physicians to recommend marijuana to treat seriously ill patients must be respected."
Also on December 21,
the Happy Wellness Center in Newark reopened a week after being raided by state agents
. "There's no way that me, the way I am, could just sit back and not open," said the center's CEO, Justin Hammer. "If I felt we were doing anything wrong, anything illegal, I wouldn't be here." The Happy Wellness Center operated for 105 days before the raid and originally opened before the city ban on such operations. An attorney for the collective says only a court order will change their position.
On December 23,
the Sacramento County Sheriff's Department returned 2 pounds of medicinal marijuana
to a dispensary from which it was seized earlier this month. The move came after a Superior Court judge the same day ordered them to return the medicine. It had been seized in a December 1 raid at the Common Roots Collective.
On December 23,
two Long Beach dispensary operators, Jon Grumbine and Joseph Byron, were found guilty of marijuana trafficking
after prosecutors argued the men operated the businesses for profit, which is forbidden under state law.
On December 26,
medical marijuana patients rallied and marched in San Diego
to protest the federal crackdown and recalcitrant local authorities. A crowd of 50 to 75 people showed up, including Democratic Congressman Bob Filner, who is running for mayor.
On December 28,
Riverside County officials said they had begun legal action
to close down about three dozen dispensaries in unincorporated areas. The county asked a Riverside County Superior Court judge to declare Platinum Collective in Home Gardens a public nuisance. The county is seeking civil penalties of $1,000 for each day Platinum Collective has been open since March 7, when the business was notified it was operating illegally, and wants reimbursement for the cost of abatement, investigation and enforcement. Dispensaries are illegal under a ban the Board of Supervisors approved in 2006.
On December 29,
veteran activist Steve Kubby filed a municipal initiative in South Lake Tahoe
to control marijuana odor and rewrite restrictive cultivation rules. The city has 15 days from then to write a title and summary so the signature-gathering process can begin.
In late December,
San Francisco's Market Street Co-op announced it would close January 9
due to pressure on its landlords from the feds. "A San Francisco Assistant United States Attorney threatened our landlords with property forfeiture if the cooperative does not stop dispensing cannabis at our current location," the dispensary noted.
On New Year's Eve,
Sacramento's One Love Wellness Center closed its doors
. The dispensary had had its bank account seized by federal authorities in September after a Treasury Department criminal task force alleged that the dispensary structured $102,713 in deposits in small amounts to skirt rules requiring financial establishments to report all deposits of $10,000 or more to the Internal Revenue Service. No charges have been filed, but One Love was under additional pressure after Sacramento US Attorney Benjamin Wagner sent out a notice threatening its landlord with seizure of its property if marijuana sales continued on site. One Love said the move will cost 20 jobs. The dispensary also noted that it had paid more than $227,000 into state coffers in sales taxes last year and nearly $50,000 to the city of Sacramento. About two dozen dispensaries remain in the city, but nearly a hundred Sacramento County dispensaries have been shut down since supervisors decided they weren't permitted in unincorporated communities.
On Tuesday,
medical marijuana patients in Shasta County began seeking to oust Sheriff Tom Bosenko
in the latest skirmish in the on-going war between them and county officials. Bosenko was handed a recall notice Tuesday by patient and advocate Rob McDonald after he suggested tightening restrictions on medical marijuana cultivation in the county. Recall notices are being prepared for supervisors David Kehoe and Les Baugh, though neither has been presented yet, McDonald said. He is also targeting for recall Redding City Council members Patrick Jones, Francie Sullivan and Rick Bosetti in response to the city's dispensary ban, passed in November.
Also in Redding, Shasta County Superior Court Judge Stephen Baker granted the city of Anderson's request for a preliminary injunction against the Green Heart, the city's only dispensary. The judge gave Green Heart until next Tuesday to appeal.
Also on Tuesday, in Lakeport,
the Lake County Board of Supervisors rescinded an October cultivation ordinance
in response to a successful referendum petition. The Lake County Citizens for Responsible Regulations and the Lake County Green Farmers Association want less stringent rules than those passed by the board. The board could have let the voters decide in a special election, but decided that would be too expensive, and just repealed the ordinance.
And also on Tuesday,
Riverside County officials raided numerous dispensaries
in the Lakeland Village area. Police, county code enforcement, and a county attorney came knocking on doors to let dispensaries know they must shut down within 72 hours or face legal action. The move came after the county Board of Supervisors last month authorized county attorneys to sue any dispensaries still open in unincorporated areas of the county.
Colorado
On December 22,
Colorado became the fourth state to ask the DEA to reschedule marijuana
. The head of the state Department of Revenue made the request in compliance with state law. Colorado now joins Rhode Island, Vermont and Washington in seeking rescheduling.
Rhode Island
On December 27,
Rhode Island House Speaker Gordon Fox said he will personally petition the federal Department of Justice
to see how Rhode Island can open the large-scale dispensaries for growing and selling marijuana that advocates have long sought. Fox disagrees with Gov. Lincoln Chafee's decision to halt the process of issuing dispensary permits in the face of federal threats.
Washington
On December 15, state Sen. Jeanne Kohl-Welles released a
summary of a proposed comprehensive medical marijuana bill
. The Cannabis Defense Coalition had some issues with it; click the link to find out more.
On December 21, a
state medical board that regulates medical marijuana has scheduled a hearing
in Renton for January 11 to consider adding Attention Deficit Disorder and Obsessive Compulsive Disorder as qualifying conditions.
On December 27, the town of
Castle Rock approved zoning regulations for medical marijuana gardens
. Under the zoning rules, group gardens only are allowed in two commercial areas east of Interstate 5 near exits 48 and 49. The gardens must not be able to be viewed from public streets and must be locked or otherwise secured. Any planned group garden also must be inspected by city officials. The city is trying to keep gardens away from schools and public areas.