An initiative that seeks to reform California's three-strikes sentencing law appears to have the financial wherewithal to qualify for the November ballot after philanthropist and drug reform supporter George Soros kicked in $500,000 donation last Friday. The Three Strikes Reform Act of 2012 has now accumulated more than $1.2 million in contributions.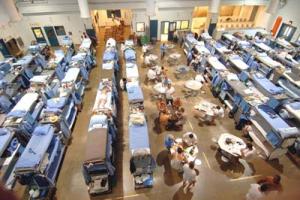 The conventional wisdom is that a California initiative needs at least one million dollars just to get through the signature-gathering phase. Initiatives need 504,000 signatures to qualify for the ballot, a daunting task that defeats all but the best funded campaigns.
The other big contributors reported are Stanford University professor David Mills, the measure's proponent, who has so far kicked in $603,000, and Washington, DC, investor Peter Ackerman, who gave $100,000.
The initiative would amend the state's Three Strikes law, approved by voters in 1994, so that only serious or violent felonies would count as a third strike punishable by 25 years to life in prison. It would also allow re-sentencing for people serving three strikes sentences if their third strike was not a serious or violent felony.
A 2004 initiative that would have reformed the three strikes law made the ballot and appeared to be on the verge of victory until a campaign against it spearheaded by Arnold Schwarzenegger turned the tide at the last minute. That initiative, known as Proposition 66, lost with 47.3% of the vote. Soros also donated to that campaign, kicking in $400,000.
This year's campaign has until May 14 to turn in signatures.